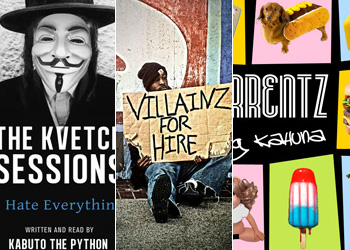 And we round out this three part series with some new releases from Scrub Club. I decided to delay this list for a couple of reasons. First, I wanted to get the MC Frontalot review / interview out quickly after the actual concert. Two, there were a couple of releases that came out before I finished the list that I wanted to add.
Before I start the reviews, I want to take a moment to describe Scrub Club Records. I first became aware of them at Nerdapalooza 2010. They're an independent record label for (mostly) nerdy artists. Everything they put out online they give away for free, but they take donations through a service called WePay. They believe in supporting their artists so much that the record label itself doesn't actually take any of the money; instead it goes to a central pool to help the artists travel. This leads to a sense of family among the artists that's really palpable when you see them live. As always, if you can support the artists by donating, it's well worth it since you can be certain that it all goes to the artists.
Oh, and fair warning: Expect some explicit language ahead!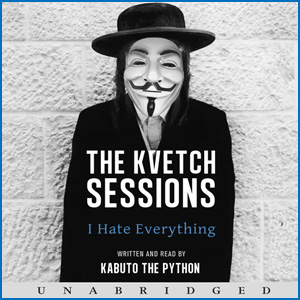 I suppose it should come as no surprise that Kabuto hates everything. He's already dissed Captain Dan on Shed Skins, and he seems rather more full of himself than most other rappers (and that's saying something). He starts off hating his fans who don't listen to his lyrics ("Kvetchro"), moves on to heroes ("Saving the Day," featuring Poopyhands), and branches out from there. The subtitle pretty much sums it up: Kabuto hates everything. Including weather. And he's done with rapping, too. Or so he says. Somehow, I'm betting that's not true. I certainly hope not since Kabuto's rap style is unparalleled.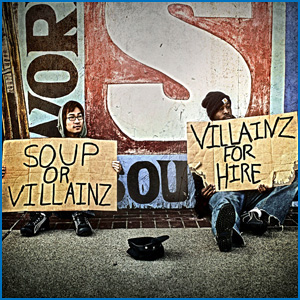 I'm really digging Soup or Villainz. One of the rappers reminds me of Childish Gambino at times. Like the Illbotz, they have quite a few comedic tracks, but their songs are in multiple styles — some modern R&B influence ("Gamer Girl"), some straightforward rap ("Unpredictable"), some house music ("Rave"), even some (I think) crunk ("Keyz"). One of their tracks is called "Not Your Ordinary" music, and it certainly isn't. They're kind of all over the place, both stylistically and lyrically ("Keyz" vs. "They All Lie," for example) — but in a good way! Villainz Are Everywhere, their full length release, is sort of a concept album where Soup or Villainz are trying to protect everyone from the other, much worse, villains out there. The other two are EPs with no real theme to them that I can see. One favorite from In the Streets is "Pet Peeves" which features a line I totally agree with: "I hate when people walk in the 'Out' of the Wal-Mart doors. Please move, you're in my way." Check out all of the Soup or Villainz stuff; it's well worth your time.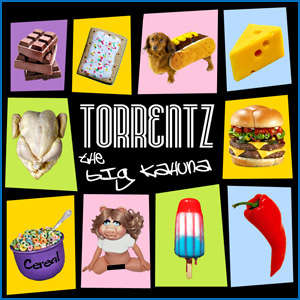 Foodcore hip-hop? Sure, why the heck not?! Supergroup Torrentz have taken a page from "Weird Al's" play list and created a whole album of food related tracks. As you'd expect, they reference lots of different types of food, but a lot of it is breakfast and sweet stuff. A couple of favorites cross over in to both categories: "French Toast Tango" and "Toaster Strudel vs. Pop Tarts" (which is seriously about how much better Toaster Strudels are than Pop Tarts). There are also a few tracks that use food as metaphor for sex, including one called "Pork Chops" which is subtitled "Muppet Porn." It's just very wrong, but funny nonetheless. You wouldn't necessarily think that an entire album could be focused around food, but Torrentz has certainly proven that it can be done.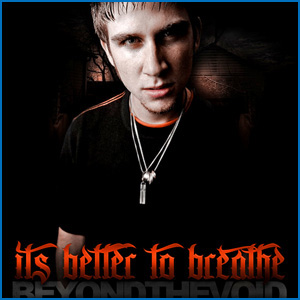 Rob Grounds (the man behind Beyond the Void) delivers an impressive mix of hip-hop, metal, and rock. Sometimes contemplative ("Losing Composure"), sometimes angry ("MON5T3R"), sometimes both ("Lookin' Out for Me"), it's much darker and personal than most other music on Scrub Club. Lyrically, it's not particularly nerdy, but that's fine. Grounds can tell a story and create a feeling with his music. Some stand out tracks are the aforementioned "MON5T3R" which opens the album and sets the mood. There's also "Life Is Unfair" which contains possibly the best chorus on the album, "Life is unfair. Kill yourself or get over it." "Losing My Mind," which features AJay tha Kidd and Lil' $am, is another strong track with some wicked fast rapping. Possibly the highest praise I can give it is that my wife, who is usually pretty judgmental about music, actually mentioned that she liked it.
Like Beyond the Void, StarF represents a different style for Scrub Club. The music isn't all computer generated beats; there are actual instruments on most tracks. I'm having a bit of trouble describing the music; it's not quite rock since much of it is mellower than that. And StarF raps instead of singing. In a way it's like Rage Against the Machine or Korn with the rock music and rap, but not really metal. Regardless of how you describe the music, it's quite good. StarF's lyrics are rather poetic. I particularly like "Nike Syndrome" which uses the Nike slogan, "Just Do It," to describe peer pressure. There's also "Glass Spheres" which uses the glass spheres as metaphors for two paths in life that are quite fragile. I'm hoping to hear more from StarF in the future.
Other recent stuff from Scrub Club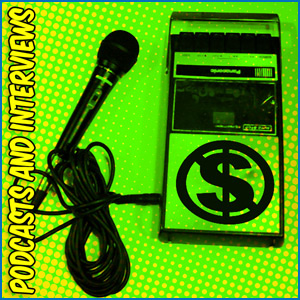 Nearly ten hours worth of podcasts and interviews featuring Scrub Club artists! They can be downloaded individually or as one big zip file. If you've ever wanted to know more about the artists, this is a great opportunity!
Noncents Volumes 15, 16, 17, 18, and 19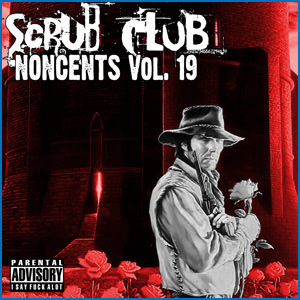 Five new compilation volumes are a great way to discover which artists you might want to explore further. There are also several rare and previously unreleased tracks that are worth the download if you already like a particular artist. Volume 16 features all instrumentals and radio edits while Volume 17 is all tracks by Rob Grounds (Beyond the Void). Some favorite tracks on all volumes include: "Live by the Sword," by 8-Bit Boys (and featuring Kabuto the Python), "Rapper of the Corn," by MC_Loki (and featuring Schaffer the Darklord), "Roll the Dice," by Sinister Six; "Selfish You" and "Step Back (featuring John Gee)" by Rob Grounds; "The Rhyme Spit," by The Ranger (featuring Whoremoans, TYT, and Kabuto the Python), "Writer's Block," by Metaforce, "Monsters," by Betty Rebel, and, of course, "Friday" by Rappy McRapperson and MC Wreckshin (with a little help from Rebecca Black).