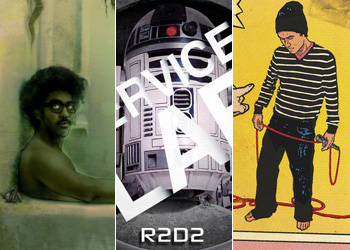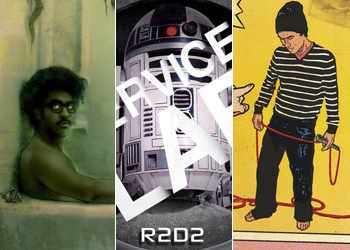 Looks like it's time once again for a mass review column. This time I feature a nerdcore album based on Star Wars: The Old Republic, a new Scrub Club artist, and some new stuff from nerdcore's next gen. (Some albums contain explicit lyrics).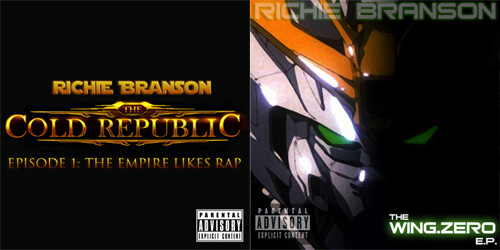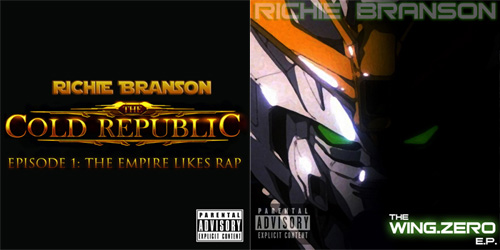 This first mixtape is one that I discovered just before being contacted by the artist about it. From the title, it should be pretty obvious that this is the one that's based on The Old Republic. I've never played any MMOs, but that doesn't really matter for enjoying this. The beats used are based on the music from the game, but the references can be appreciated by any Star Wars fan. I particularly like "Skywalkin'," the final track. It takes the typical "I'm a great rapper" song and adds in Star Wars references to make the point. For example, in the chorus he says he's "up above clouds" (i.e., Cloud City) and "flyer than Han Solo." "Emmitt Sith" is another good one. It's a bit on the silly side, but I did learn that there's actually a sport in The Old Republic called huttball which has a team called the Frog Dogs. I'm pretty sure Emmitt Sith is Branson's own creation, based on Emmitt Smith, the football player (one I'd actually even heard of!). There are only six tracks on this EP, with instrumentals of each track also included in case anyone wants to make their own versions of the songs.
Branson also has an EP about Gundam Wing. He sent me a pre-release copy (the official release date is March 20) to check out. Many of the songs use music from the show, but a couple of them are Branson's own compositions. I was already impressed with his rapping ability so it's good to see he's also capable of writing good beats. Unfortunately, I've never actually seen Gundam Wing so I can't fully comment on the lyrics, but it's clear he's quite comfortable with using the show as his inspiration for metaphors in typical nerdcore fashion. Like the Cold Republic Mixtape, this one also has instrumental versions of the tracks. I'd love to hear more of this type of music in the future, so here's hoping Richie releases an Episode 2!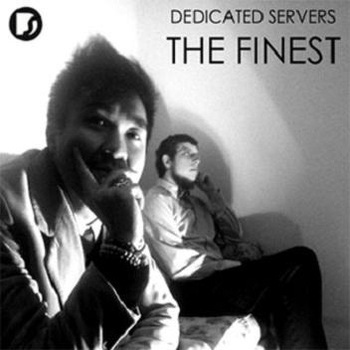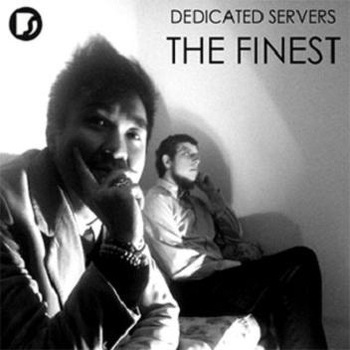 The Dedicated Servers sent me their newest EP after reading my previous review, and I continue to be really impressed by their music. This EP isn't particularly nerdy, but instead it shows off their hip-hop skills. Their mellow, laidback style really appeals to me. "Wasn't That Cute" is a particularly good track. My take on it is that it's about a guy who gets famous and suddenly women like him, but he himself is a bit of an ass. The "I wasn't that cute" chorus, then, serves a double meaning: he's saying women find him more attractive now, but there's also the unintended meaning of his attitude not being "cute" as well. Of course, I may be reading too much into it, but isn't that the fun of interpreting lyrics?
I also particularly like the additional vocals provided by Leta Neustaedter on "Finally Home." Her voice melds really nicely with the other vocalist (I believe it's MCMD on this one). The breezy, jazzy horns on the track also remind me of the Digable Planets, one of my favorite hip-hop bands (too bad they are no more). The EP is six tracks, with the final track being a remix of the title track (actually, it's more like a sequel than a remix). It may be short, but it leaves me wanting to see what else these guys can do.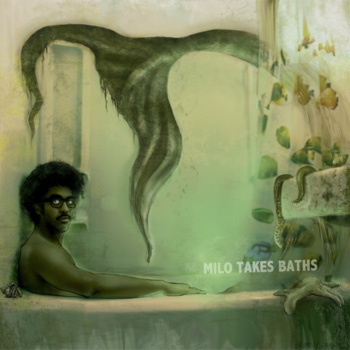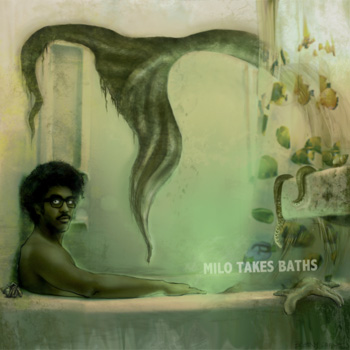 The "spoken word deacon" Milo returns with a new mixtape, a great follow up to last year's I Wish My Brother Rob Was Here. I love the oddness of the music (Milo uses the music of Los Angeles musician Baths, hence the title); it fits perfectly with the unusual nature of the lyrics. Milo is just as likely to drop a philosophical reference (Schopenhauer, Boethius) as a nerdy one (World of Warcraft, Lord of the Rings, Back to the Future).
The lead track, "The Confrontation at Khazad-dûm," is a good example. The LotR reference of the title is obvious, but Milo also manages to reference Pokémon and Freud in the same song. I really like this combination of disparate elements that you wouldn't normally expect to go together. I also like "Prince Abakaliki of Nigeria Needs Your Help," a song about a lonely boy on the Internet who wants his e-girlfriend to show him a little more skin during their chat session. He's a bit like the infamous Nigerian prince of 419 emails: spamming girls, hoping maybe he'll finally get lucky one time. As I mentioned in my previous review of Milo, I'm hoping to hear more from him as time goes on.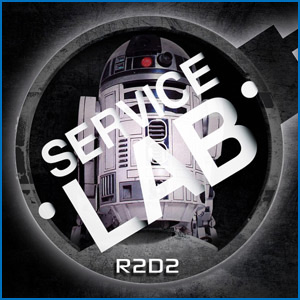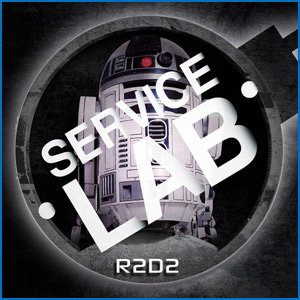 This EP may only be four tracks long, but it packs quite a punch. Service Lab's Scrub Club Records debut combines electronica, hip-hop, and dubstep into its own unique sound. Plus it's funny. "R2D2," for example, is basically a love song to everyone's favorite astromech droid. Probably my favorite, however, is "BouncingHead Volleyball." The chorus is ridiculously catchy and rather silly, too. I bet it'll be bouncing around in your head for the rest of the day after listening to it even once. Like many of the albums on this list, this one leaves you wanting more. Service Lab have created their own sound that intrigues me so I'm hoping for a full release sometime soon.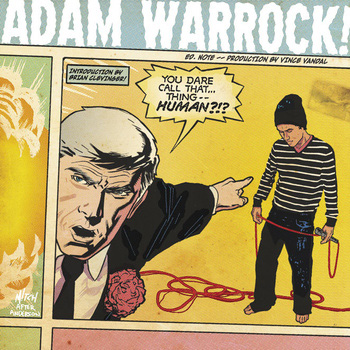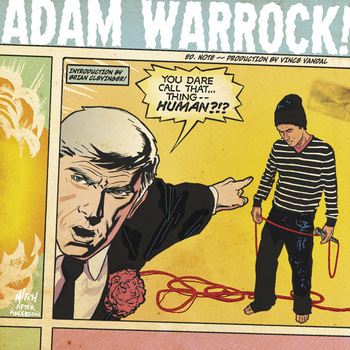 Last but not least we have the latest full length release from Adam WarRock which continues an incredibly prolific line of music about comics and other nerdy topics (does Downton Abbey count as nerdy? The link there, by the way, is to WarRock's rap about the show. Yes, seriously, and yes, you should hear it if you're a fan). What I really love about WarRock is the way he seamlessly uses nerdy references to make his lyrical points. When he's rapping about how great he is, he doesn't just say he's great, he calls himself the Sorcerer Supreme. He and his crew on "MLF" (Beefy and int80) aren't just saving nerdcore, they're the Mutant Liberation Front, "recruiting the angry youth." Sure, other nerdcore rappers do this, but there's just something about how WarRock does it that takes it to the next level.
One of the best tracks on the album has to be "616." WarRock takes the conceit of representing where you're from using the area code of the city and turns it into a reference to the mainstream Marvel universe. The song includes the line "I'm the Stan Lee of the streets" which is a perfect description of WarRock. With his various mixtapes and TrackLog tracks he creates songs like Stan Lee creates characters. Adding to the awesomeness of this album are the many guests — Dr. Awkward, Mikal kHill, Beefy, int80, Tribe One, Gary Samurai, and even MC Lars (I guess he doesn't have as much of a beef with nerdcore as people have claimed). Personally, I think this is WarRock's best effort to date (other than the Browncoats mixtape, perhaps), which is saying a lot given how much I love his music.