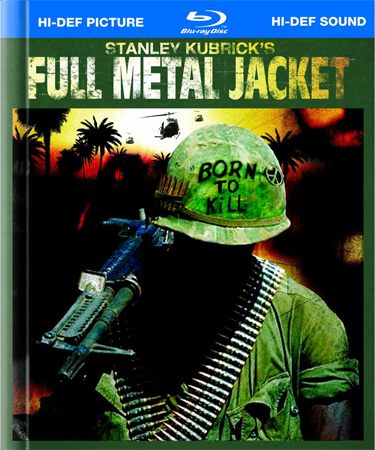 This definitely isn't the first time Full Metal Jacket has had a video release, and it's not even the first (or second) time it's been in high definition. It is the twenty-fifth anniversary of Stanley Kubrick's unforgettable war film, however, so a new release for 2012 is justifiable, especially when it looks and sounds as fantastic as this one does and comes with the great presentation and bonus features of this newest release.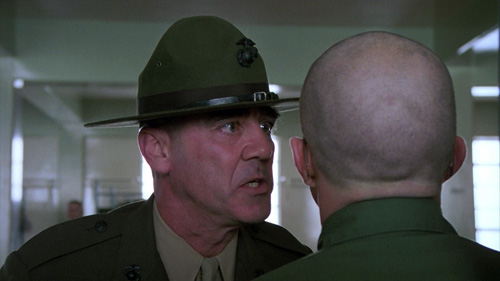 Full Metal Jacket originally released in theaters in 1987 to critical acclaim and quickly rose in the pantheon of war movies to be one of the go-to sagas of the Vietnam war. Stanley Kubrick originally set out to make a World War II-era film but shifted gears after reading Gustav Hasford's 1979 semi-autobiographical novel The Short-Timers. The book recounts Hasford's experiences before and during his time in Vietnam in the late 1960s, dividing the narrative into three distinct parts. When Kubrick adapted the book to film, he expanded the first section to become the Boot Camp portion of the movie, and he combined the second and third parts to make up the back half of the film that focuses heavily on combat.
The end result is a uniquely structured film that builds its characters through their early military days in the first half and then pushes them into the thick of battle in the second half. The clear break point for the movie after the Boot Camp portion is a very intentional bit of structural experimentation, as the second half of the movie connects to the first through some common characters but otherwise very much is its own entity. Matthew Modine stars as the narrator and central soldier, James "Joker" Davis. Vincent D'Onofrio, Arliss Howard, and Adam Baldwin co-star, but the most memorable performance in the movie likely belongs to R. Lee Ermey as the young soldiers' gruff drill sergeant, Hartman.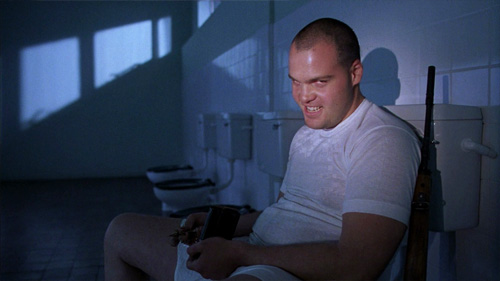 Ermey picked up a Golden Globe nomination for his role, while Stanley Kubrick won an array of awards for his direction. Kubrick also garnered an Oscar nomination for Best Adapted Screenplay alongside Michael Herr and the original novel's writer Gustav Hasford, who didn't show up for the awards ceremony after a falling out with Kubrick that would become the topic of much speculation. Full Metal Jacket did not take any Academy Awards home, and it never hit number one at the box office after topping out at number two. Nevertheless, it maintains a strong critical following and still finds itself ranking on top film lists from the American Film Institute even today.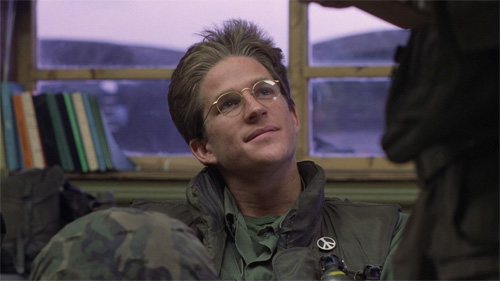 The new release for the movie's twenty-fifth anniversary comes in the digibook packaging that Warner Bros has used for many of its high profile and anniversary editions. The movie comes as a two disc set with one Blu-ray and one DVD housed in a sturdy hardback format. The book packaging opens to reveal a newly assembled 40 page book that features production notes and photos, many coming from Matthew Modine's own collection. When Full Metal Jacket first released on Blu-ray in 2006, it was with a shoddy transfer to high definition. It got a remastering for the 2007 rerelease that really made the movie look fantastic, and that's the version included here. Accompanying the film is an audio commentary with insight from Adam Baldwin, Vincent D'Onofrio, R. Lee Ermey, and Jay Cocks (critic and screenwriter).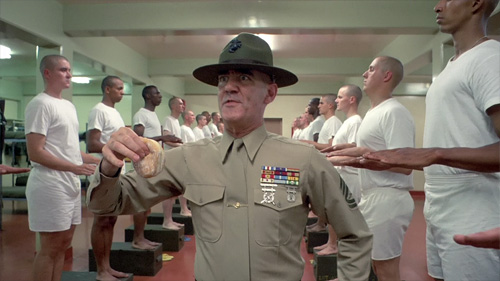 Two special documentaries come in standard definition on the included DVD. The first is a half hour behind the scenes featurette called Full Metal Jacket: Beyond Good and Evil. Much of the cast, including Matthew Modine, discusses the making of the film and their time working with Stanley Kubrick. New for this anniversary edition is a second documentary called Stanley Kubrick's Boxes. Around an hour in length, Boxes deals less with Full Metal Jacket and more with the overall work and legacy of Kubrick. Welsh documentarian Jon Ronson produces and leads this intriguing piece that has him examining and searching through innumerable boxes full of documents and mementos left behind after Stanley Kubrick's death in 1999. The result is a surprisingly engaging posthumous look into the workings of a brilliant filmmaker.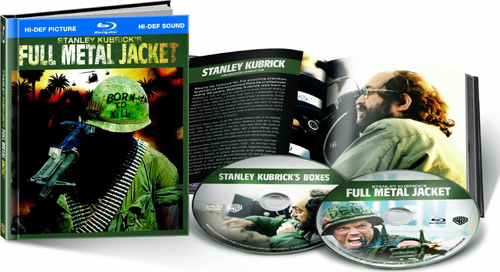 Full Metal Jacket is a film that has stood the test of time and remains a classic and brutally personal look at the soldiers who served in Vietnam. Fans of Stanley Kubrick will want to add this anniversary edition to their collections, as much for the Boxes documentary as for the main feature itself. The movie never has had a better presentation or looked better in high definition. Full Metal Jacket's 25th Anniversary Blu-ray released on August 7, 2012, and is in stores now.