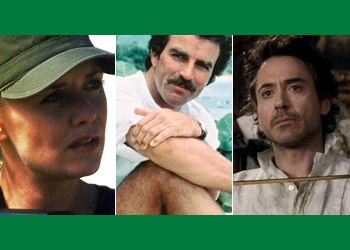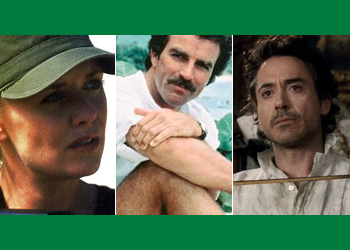 The Green Lantern Corps is an intergalactic law enforcement organization, but of all the Corps members from Earth, none of them has any previous law enforcement experience. I'm not saying every recruit's background has to be in law enforcement before they join the Corps; the ring chooses people for their potential and inner strength. Still, it might be a good idea to bring in at least a few people who have a history in the field.
Sherlock Holmes (Sherlock Holmes novels and short stories)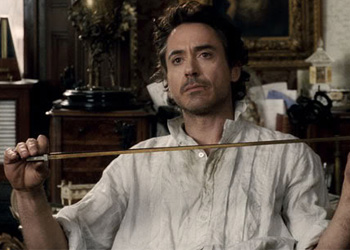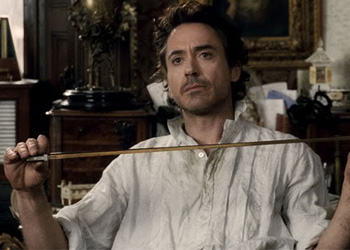 The first thing Holmes could bring is investigative power. He's so perceptive, for example, he can tell what you ate for breakfast by looking at the way you tie your shoes. The Green Lantern Corps could use some of that inductive reasoning. Sherlock Holmes was using fingerprints and blood splatter pattern recognition when forensic science was considered science fiction. Just think what he could do with a power ring.
Sam Spade (The Maltese Falcon)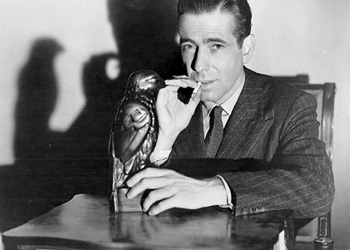 Sam is the kind of private detective that can survive any situation. He can get the best of anyone, be it mob boss, petty thief, or a woman so sexy she could seduce the bread off a ham sandwich. That's the kind of guy you need when your best weapon is made ineffective by anything yellow: someone who can handle himself any way.
Assistant Director Walter Skinner (The X-Files)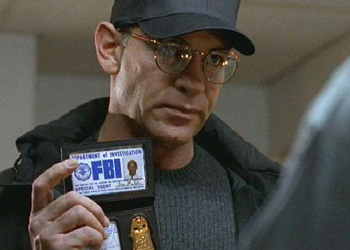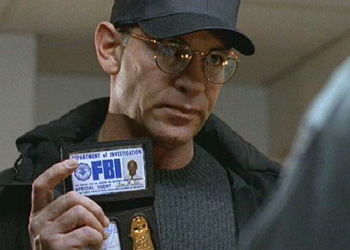 The guy's already dealt with aliens, ghosts, demons, and all manner of the inexplicable phenomena that the X-Files squad deals with. And that was with nothing more than a standard issue firearm and really tough attitude to back him up. Just think what he could do with a power ring. As an added bonus, he's already a senior official at a major government bureaucracy. Think of all the paperwork he could get done at Oa.
Colonel Samantha Carter (Stargate: SG-1)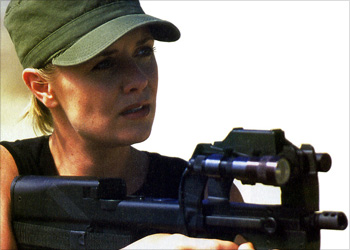 Carter has a lot of experience using technology created by ancient beings with advanced powers. She's been from one side of the galaxy to the other without even using a space ship. She's practically a Green Lantern already. She just needs to come up with a cool oath (and I wouldn't mind if she'd wear the ultra tight body suit, either).
Thomas Magnum (Magnum, P.I.)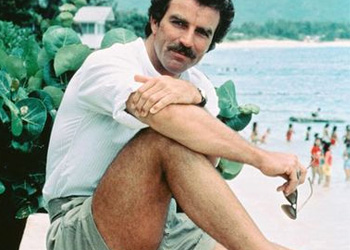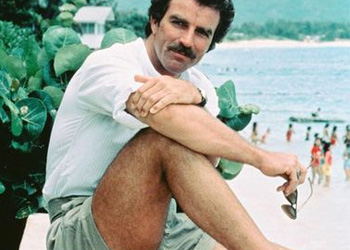 Magnum's already got a lot in common with the Green Lantern Corps. He drives a fancy car that goes really fast but doesn't belong to him. The Green Lanterns travel in a really cool force field that goes really fast and is powered by a ring that doesn't actually belong to them. Magnum solves crimes in really cool locations that the rest of us wish we could visit. So do the Green Lanterns. Magnum wears really tight short shorts that expose more of him than you could get away with if you're not on an early '80s TV show. The Green Lanterns wear skin-tight body suits that expose even more.
Plus, look closely at Higgins. I always suspected Higgins is actually a Guardian from the planet Oa.