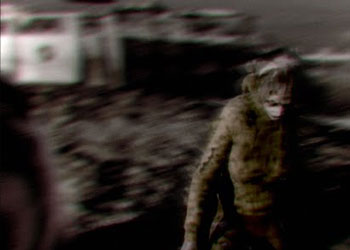 Continuing the ARG campaigns like the one that revealed Kingsmouth, Funcom has given fans another peek into The Secret World with the addition of the blog Monsters of Maine.
"Monsters of Maine, a blog run by one of the characters featured in The Secret World, is a part of the latest ARG campaign launched by Funcom. The community spent yesterday picking up clues and following leads, eventually uncovering the blog. The ARG is a follow-up to last month's ARG that had the community hunt for clues to uncover the first location revealed, Kingsmouth.
The conspiracy themed blog features heavily edited screenshots, or "photos," from the game showing some of the monsters that will appear in the game. Gamers will also be able to find bits of information on the blog about what role these monsters will play in the game itself."
The blog is written by a character named Tyler Freeborn. A native of Solomon Island, Tyler lives ten minutes outside Kingsmouth and created the blog to talk about "the strange things that have happened — and are happening" on the island that all the natives know about but don't talk about.
The "photos" are not only made up of edited screenshots from the game itself, but what looks like concept art played off as artist renderings of the strange goings-ons. The blog itself is something straight out of The X-Files, Supernatural or Fringe, giving not only the visual treats but interesting tidbits of info on the local legends and myths that just might be real.
At GDC 2010, journalists will get to see actual gameplay and the rest of us just have to wait. If Funcom doesn't release this game soon, I'm going to explode with excitement and anticipation. If any of Fandomania's readers have signed up at the official website, what society did you find yourself aligned with?