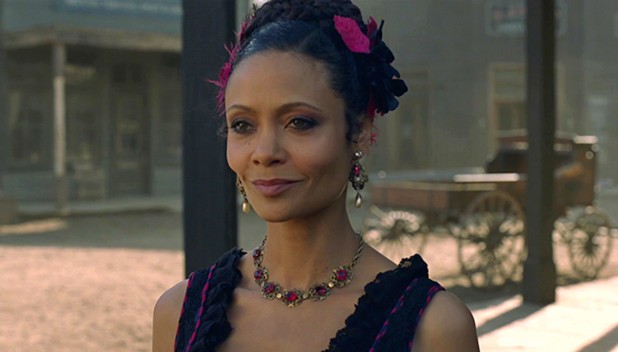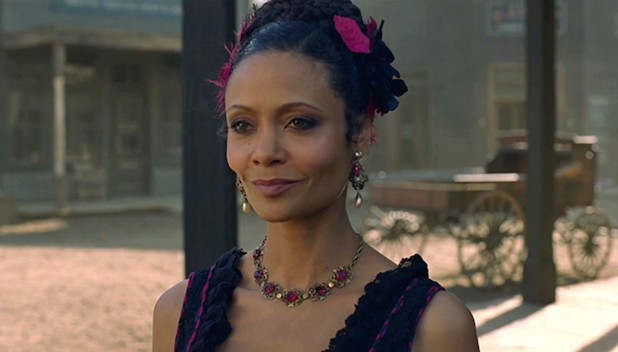 At this point, we could very well be deep inside a 'Westworld' simulation. There have been wildfires, a pandemic, and now hornets with murder in their name?! Like, what? Alas, as far as we know we're still on Earth, in reality, and here we're celebrating a handful of TV mamas including our favorite robotic turned conscious mother, Maeve Millay – or rather the woman who'd brought her to life since 2016, Thandie Newton. 
Name: Melanie Thandiwe Newton
Birthday: November 6, 1972
Place of Birth: Westminster, London
Twitter: @thandienewton
Best Known For
Thandie Newton's first role was back in 1991 alongside Nicole Kidman in 'Flirting;' a teen movie that is now on my list. She acted in movies here and there but it wasn't until the new millennium that she really hit her stride. 'Mission: Impossible II' led to 'The Chronicles of Riddick.' The same year as 'Riddick' came her biggest break, the Oscar-winner 'Crash.' In between starring in big winners and the likes of 'Norbit,' Thandie also played Makemba 'Kem' Likasu in the latter half of 'ER.' In recent years we've of course seen her dominate HBO's 'Westworld,' drop by the Star Wars universe for a bit, and voice the Hormone Monstress Mona in Netflix's 'Big Mouth.'
5 Quick Thandie Newton Facts
If you're wondering why you see her name as Thandie Newton OBE, it's because she became an Officer of the Order of the British Empire in 2019. 

She has Zimbabwean roots on her mother's side. 

She went to Cambridge University. 

Thandie was originally supposed to be one of Charlie's Angels alongside Cameron Diaz and Drew Barrymore but she had 'Mission Impossible II' and had to turn it down. So Lucy Liu took her place.  

An animal lover, she's all-in and a vegan.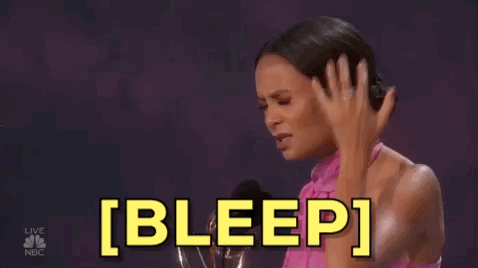 Reasons You Love Thandie Newton
There are so many moving parts to a movie or TV show that make it grand. From the lighting to the writing to, of course, the acting. All the other elements can be absolutely perfect but if the actor just doesn't have it – the whole thing falls apart. Luckily for Thandie Newton fans, that's never been the case. She's proven to be able to walk into any genre and own it and that's the first thing you love about her. She's what you call an actor's actor. Someone who studies the craft can look to as an example of what to do, instead of what not to do. 
Then there's her blunt approach to life. I think because she's British that is just how she rolls, but whether it's on a red carpet or serving on the judges panel on 'RuPaul's Drag Race,' Thandie is never shy about spilling the tea. Which is another reason you continue to follow her every move. But let's be 100 here, the real reason so many have hopped on her bandwagon (myself included) is because of a little show on HBO. No, not the one with dragons, the one with robots and Hannibal Lecter's creepy behind. 
Yup, 'Westworld.' It's one of those shows I'm sure 98% of us don't fully understand the first time we watch but thanks to 2% of those who do that put out YouTube explanations – we get by. Anyways, what you never need an explanation for is how Thandie Newton absolutely owns that show. From the second we watched her walk-in as the madam Maeve Millay, we were all hooked. While every character of this story adds what seems like 67 new layers to the show, there is no one bringing it quite like Thandie's Maeve. A robot that gained consciousness and tried to start some stuff? Okay, what?! Badass to the core, there is no character quite like her, and for that, major respect. 
Insanely talented and above many of those in the game, the blunt Thandie Newton is your love always and forever, or as long as this current stimulation is. I mean, it's real. This. Is. All. Real. And so is your love for Thandie.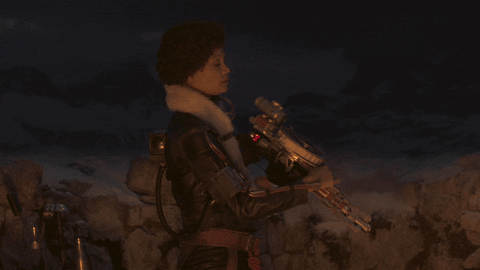 Reasons I Love Thandie Newton
Everything you love about Thandie Newton, I'm screaming, "Same!" from this side of the computer. So I don't have that much to add except that I wish like hell her character in 'Solo' was around for a hell of a lot longer. Anyone else with me on that?