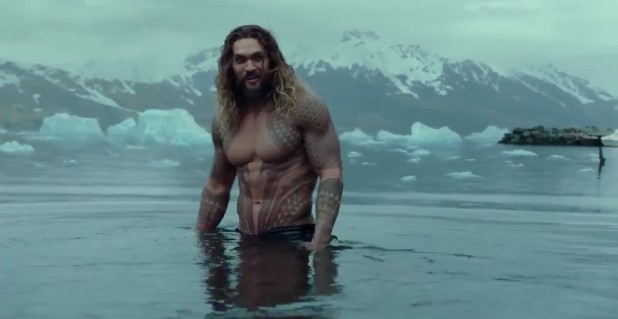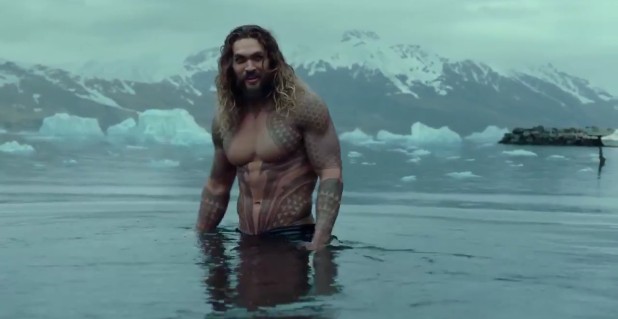 It has been a minute since we've done one of these, but please accept my apologies. Between a global pandemic and my pupper needing my attention due to a medical problem, my mind was not right. Now that I've had time to accept this new reality, I'm ready to bring you a month filled with actors you and I love from the DC Universe, and what better one to start out with than the always wonderful Jason Momoa? 
Name: Joseph Jason Namakaeha Momoa
Birthday: August 1, 1979
Place of Birth: Nānākuli, Honolulu, Hawaii
Instagram: @prideofgypsies
Best Known For
It's hard to imagine a world without Jason Mamoa but before 1999 he was just another beautiful citizen and not the powerhouse actor he is today. That was the year he got his break on 'Baywatch.' From that, he went on to be a plethora of pretty geeky things from 'Stargate: Atlantis' to HBO's 'Game of Thrones.' Where, despite appearing in less than a dozen episodes of the hit series, he became one of the most recognizable characters. That helped him land in the DC Universe as Aquaman in a handful of films, including his own. Now when he's not filming underwater scenes, he's his thing on 'See.'
5 Quick Jason Momoa Facts
He won "Model of the Year" in Hawaii in 1999. 

In 2008 he had to have reconstructive surgery after being attacked by someone with a broken glass bottle. 

He was born in Hawaii but was raised in Iowa where he went to high school with Brandon Routh. Who knew that school would produce two huge DC actors? 

When it comes to music, Momoa is a huge heavy metal fan. 

A lover of animals, he majored in marine biology but later switched to wildlife biology.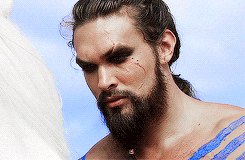 Reasons You Love Jason Momoa
I have eyes that work with glasses, so I can obviously see why Jason Momoa has garnered the attention of so many of you. From the crown of locks to that practically perfect physique…I. Get. It. But Jason has proven to millions around the world that he is so much more than a gorgeous man with godlike locks. He's part of one of the most-watched TV shows, was able to make Aquaman somehow cool, and he's genuinely a good person who cares about the world around him. 
Love or hate Khal Drogo, you were enamored from the second he came into view. You can't help but imagine yourself in those arms. Again, I get it. And from then on you were into the relationship he had with Daenerys, and you watched those two until they had to part ways due to death because isn't that how it always goes with that show? From there you either just watched his 'Game of Thrones' episodes on repeat or you followed him to the big screen when you found out he was going to be part of the DC Universe as, of all characters, Aquaman. 
There is often a lot of shade tossed at Aquaman. I mean, look at the guy in the comics. He's far from the coolest superhero when comparing him to the likes of Batman, Wonder Woman, and even The Flash. So kudos to the casting department for taking a huge swing on Momoa for the role because he took that character to levels that perhaps other actors would never have been able to. So now when your kid wants to be Aquaman for Halloween, you no longer have to talk them out of it. 
On top of the iconic roles that have made him a household name, Jason Momoa has been in your heart because of his. Whether he's protesting for his native Hawaii, or hosting 'Saturday Night Live' and killing it, or dancing on 'Ellen,' he always comes through as a wholesome human being and you can't help but be drawn to his energy. 
So from Drogo to Aquaman to the positive vibes, these are the reasons you love Jason Momoa.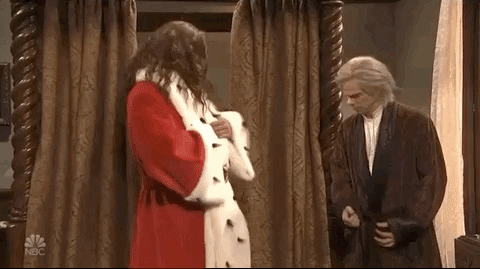 Reasons I Love Jason Momoa
I've only ever watched the series finale of 'Game of Thrones' and 'Aquaman' was not on my must-see list so, to be honest, I've never actually seen anything this guy has been in except 'Justice League' and that was a movie I'd rather forget. Not because of him, but rather his stoic costars. I won't name names but you can guess which two I'm talking about. Anyways, that doesn't mean I don't have something in me that has love for Jason Momoa. When he hosted 'Saturday Night Live' I thought it was one of the funniest in a very long time. Also, I could stare at photos of him and his wife, Lisa Bonet, for hours and never get bored. Really though, Momoa and Lenny Kravitz. Lisa has premiere taste. So when it comes to Jason Momoa, what I love about him is that he has this wonderful comical side of him that I hope he can utilize more in the future, and also – his relationship with Lisa Bonet. Because besides being able to see the love they share, they come across as a pure couple and that is rare to see in celebrity pairings.