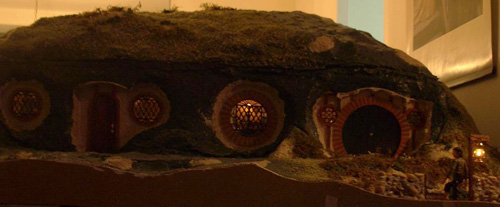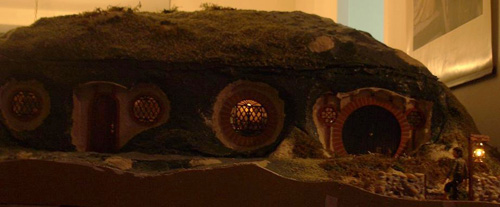 Little-known fact: for many years in my youth, I was really into dollhouse miniatures. I still hope to get back into the hobby someday, and creations like this one are exactly why. LiveJournaler obeliamedusa fell in love with the Lord of the Rings trilogy after seeing the films, and decided to make a tiny Bag End for her LOTR action figures.
The exterior alone is wonderful, complete with "No Admittance" sign on the gate.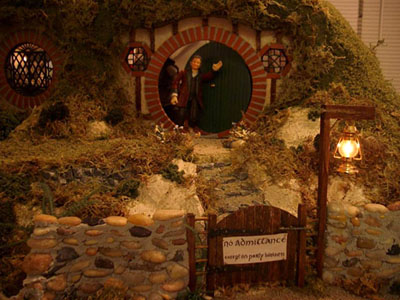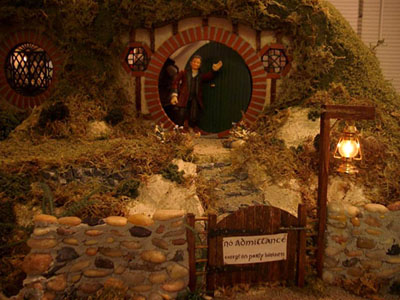 The hilly rooftop comes off to reveal the whole floorplan!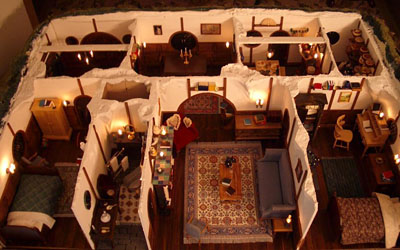 Here's a detail shot of the kitchen. You can practically see the Dwarves about to storm in and break the plates…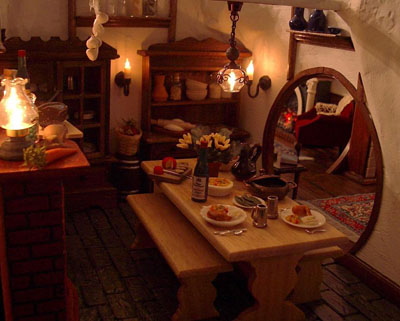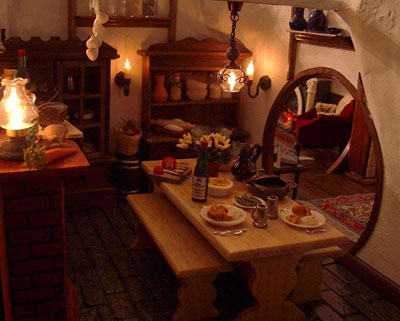 And of course, Bilbo's room, with the famous rolltop desk where he writes his memoirs, There and Back Again: A Hobbit's Tale.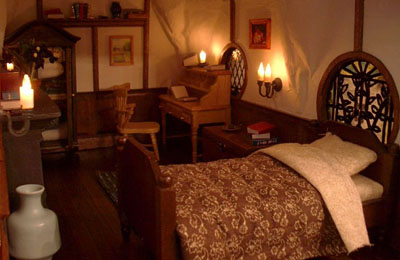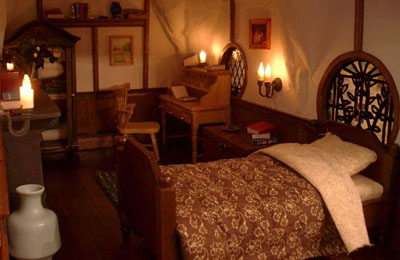 There are many, many more detail shots of obeliamedusa's Bag End dollhouse/model in the LiveJournal community little_world, plus some of it dressed up for Yule here!