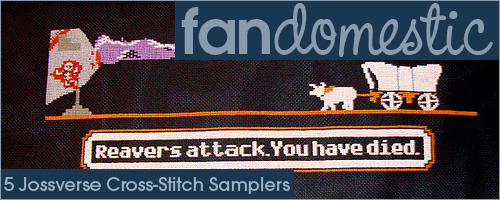 The term "cross-stitch" probably conjures up in your mind thoughts of grandmas and Colonial America. If so, you may be surprised to learn what a popular medium it is for geekiness. It's like making pixel art with embroidery thread, so it stands to reason that much of the stuff out there is based on 8-bit gaming. But for this Fandomestic, I decided to concentrate on some of the awesome designs inspired by Joss Whedon — or as I like to call it, Joss-stitch.
1. Buffy – "Fire Bad"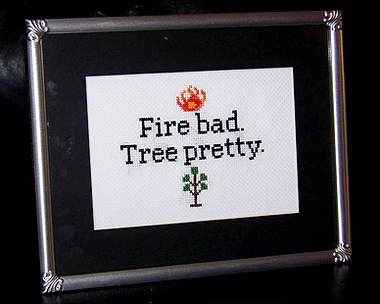 In the Season 3 finale "Graduation Day Part 2," Buffy describes her state of mind after saving the world once again thusly: "I haven't processed everything yet. My brain isn't really functioning on the higher levels. It's pretty much: fire bad; tree pretty." Flickr user Zhad_Squad depicts the quote nicely on this sampler, with Zelda-esque fire and tree icons.

2. Serenity – "Lilac Trail"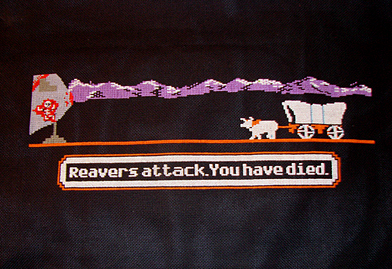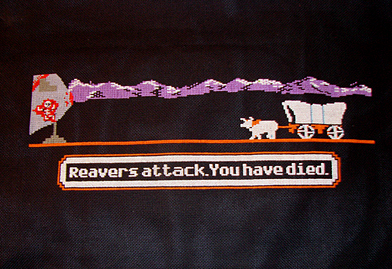 Craftster member SkyyAngel took the famous screen from the classic computer game Oregon Trail and turned it into something Mal and the crew could relate to. Specifically, it references the bank heist scene at the beginning of the film, as that town is named Lilac and they are, in fact, attacked by Reavers. Brilliant.
3. Dr. Horrible – "Brand New Day"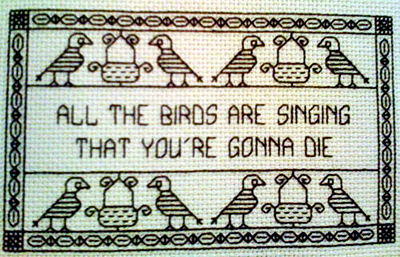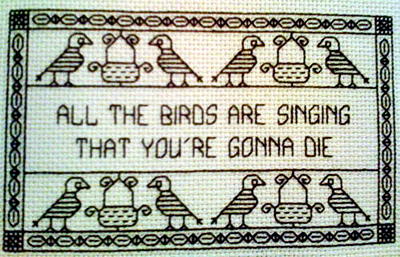 It's nice to see Dr. Horrible wasn't forgotten in the mix, at least not by beefranck, whose favorite song from the musical is "Brand New Day."
4. Serenity – Logo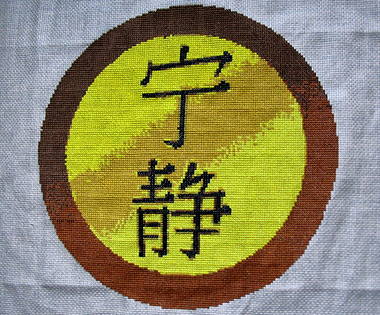 Flickr user Allisona cross-stitched this version of the logo from the side of Serenity's titular ship.
5. Buffy – Game of Life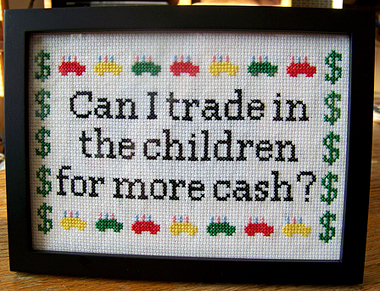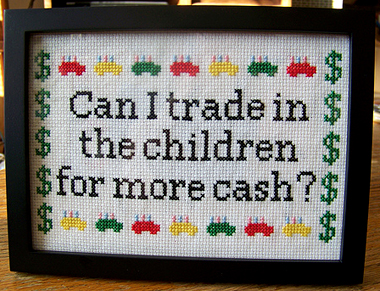 Zhad_Squad captures quintessential Anya, from from Season 5's "Real Me" in which she, Xander, and Dawn play the game of Life.