We collected input from hundreds of visitors to the site, convention attendees, and industry professionals to compile the list of the 100 Greatest Fictional Characters of All Time. You can see the beginning of the project here, where you'll also find an index of all the results to date.
We are now in the final week of revealing the winners, and today we bring you #3!
3. Buffy Summers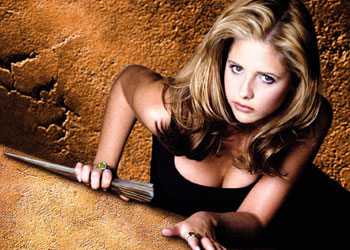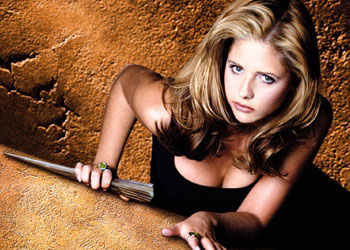 Appears In: Buffy the Vampire Slayer and Angel
Created By: Joss Whedon
Influence:
Buffy's influence on pop culture and on genre TV in particular is immense. From her supernaturally gifted character to her propensity to make up and own new words and phrases, Buffy Summers echoes throughout modern television. It's hard to find a current series with smart, dark, and funny writing that doesn't owe something to Buffy and her Scoobies. Aside from her obvious impact on television and the arts, Buffy also has become an empowering icon for young women, not to mention that academic conferences and classes now meet to discuss her character and the overall TV series.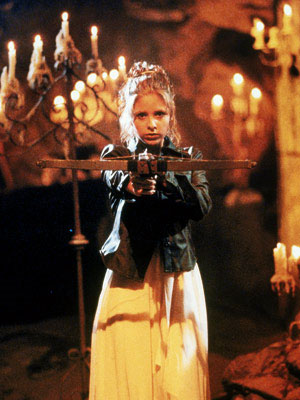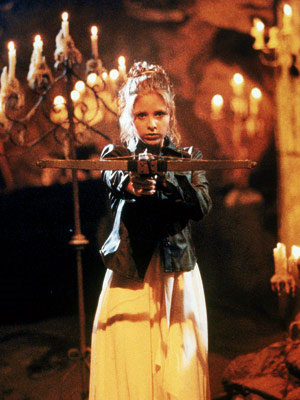 Fandom:
Buffy's success as an enduring character is largely thanks to her cult fanbase that grew into a true force to be reckoned with. Even now, more than six years after the last episode of Buffy the Vampire Slayer aired, websites like Whedonesque.com keep legions of fans abreast of what's going on with "Buffyverse" actors and crew. Buffy's tale continues to be so popular that Dark Horse Comics now produces an official comic book continuation of the TV series, while IDW publishes a comic continuation of the Buffy spinoff, Angel. So many fans have identified with Buffy that a veritable new genre has sprung up around them.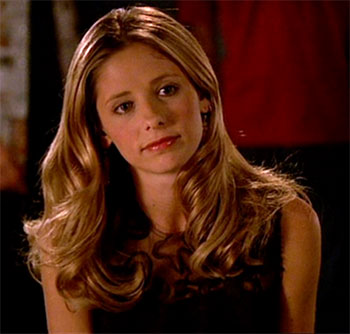 Voter Comments:
"Buffy is my chief hero. I can identify with her." – Ginny Keller
"Buffy changed TV in the '90s. Dark Angel would follow, as well as Alias. Buffy made it possible." – Dax Collins
"I think [Buffy] has become more than she was meant to be. She's iconized and used as an example, and girls look to her as a role model, despite her flaws." – Kelley Harkins