Your parents likely called (still call) them a waste of time, but to you they're quests to far off lands, and they place you in an interactive world where you're truly in control of your own destiny — unlike reality. The real world's chock full of broken hearts, bills, and cancelled TV shows. In video games, if things aren't going your way you can just hit "restart." At least you could back in my day. I haven't owned my own console in over a decade, so I'm not hip with the new devices since my baby brother got "too cool" and discovered coitus as a pastime.
There's a reason the video game business is more than a multi-gajillion dollar industry though. Other than being in control, video games bring people together (and tear them apart — what are you doing with my mother?) and, well, they're as fun as they are addicting. This month we'll talk to someone who works at a video game company (dream job for gamers), chat about Pac-Man, and see which worlds would be best to live in, but first we'll go inside the mind of a super serious Sonic fanatic and pay our respects to a handyman.
Video Game Facts & Stats
Mario trumps the competition by being the best selling video-game franchise to date.
Michael Thomasson is a 43-year-old man from Buffalo, NY. Why am I mentioning him? He has the most video games in the world over 11,000. Yup, that's a world record.
Sonic the Hedgehog was the first video game character in the Macy's Parade.
In August 2013 a five-man team won $1.4 million at the Defense of the Ancients 2 (DOTA 2) world championships in Seattle. That's the largest prize in pro-gaming ever.
One of the oldest forms of arcade games, the pinball machine, dates back to the 1930s.

Fan Focus: Fast Times with Sonic
I met Skyler King in line for an "after dark" panel at Power Morphicon some time ago. The next day I asked him for a quote, then did some sleuthing to find his Facebook to send him the link. Now I enjoy seeing his updates on acting, bus adventures and, of course, his love of Sonic the Hedgehog.
He got hooked on gaming thanks to his brother's SEGA Genesis, so much so that his family finally just considered it to be his. Today if you asked him to play "bang (you know), marry, kill" with Princess Peach, Zelda, and Mrs. Pac-Man, his answers would vary depending on which Zelda it was. Lastly, when it comes to what makes Skyler consider something a great game this is his order of importance: "Gameplay/Controls > Replay Value > Visuals/Audio > Story > Bonuses." Other than that, let's get to know some more about what Sonic Skyler had to say about video games.
Kendra: The graphics in new games are really awesome, so why do you think older games still are favored more?
Skyler: It only proves the old adage, "Graphics don't make the game." You can make a game look as gorgeous as it possibly can, but what's the point if it plays horribly? The best classic games not only worked with their limitations to create entire worlds in only 4, 8, or 16 bits, but at their core they had solid gameplay that provided a foundation for those worlds. You can't paint a masterpiece without the right canvas.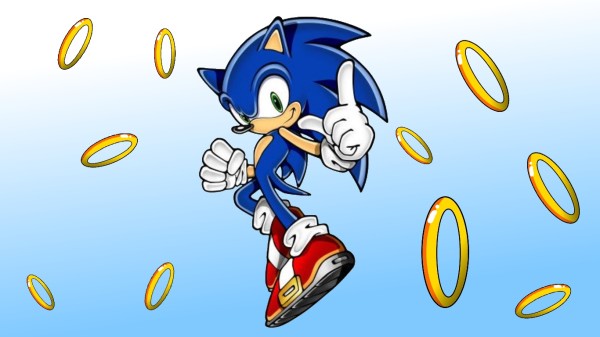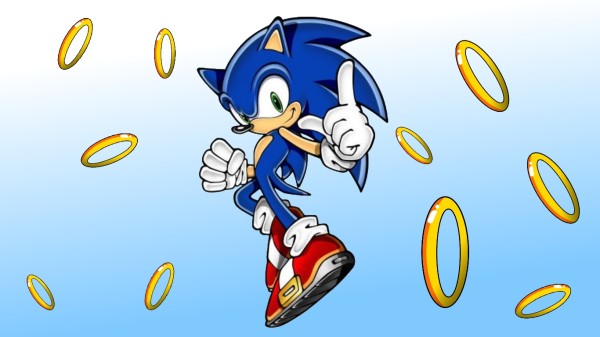 Kendra: When you love something, you can admit its faults. What's the most embarrassing thing that's happened to video games, be it a game, a system or something in the industry?
Skyler: I honestly don't like the direction gaming's been going as of late. I feel like it's become like the music world where the real gems are never put at the forefront of attention. Rather, all these dudebro games endorsed by Doritos and Mountain Dew are the ones that get the multi-million dollar budgets and mainstream attention. It hurts, man. It hurts.
Kendra: What's the biggest difference between someone who likes to play video games and those who would definitely be considered gamers?
Skyler: Gaming in general is a hobby, and like any hobby you have the people who do it occasionally, and those who devote a significant amount of time to it. I think that's the biggest difference. It's similar to how you see casual fans of Star Trek and then you have Trekkies. Both groups of people enjoy games, but one puts more into it. I don't think either group is less important than the other though, because at the end of the day we all share a love for video games.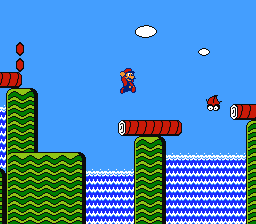 Video Game Icon: Super Mario Bros.
Skyler and I may love us some Sonic, but if there's a video game that's going down as the most world renowned, it's Super Mario Bros. You don't have to be into games to be able to recognize that pudgy plumber. Hell, he's as much a part of pop culture as Michael Jordon's dunk, or Lucille Ball's cry — he's video game royalty. This is a lot coming from a girl who wasn't lucky enough to grow up with Nintendo.
As video games continue to evolve, there's Mario and his gang. The graphics improve but it's still the basic concepts: save the Princess, don't drive on that damn rainbow, and when it comes to Super Smash Bros., be Kirby (just me?). Those multi-player games that take you on missions with war crafts and have you call your duty might be top notch, but can they really compare to hopping in tubes? Nope.
---
So that's it for now. Yes, many games weren't mentioned but we got a little covered in this first round. Next week we'll talk with a video game insider, so stay tuned because you never know what could come up!