Music geeks are a whole different breed. They vary because there are just so many genres out there, you can't pin point one "type." Metalheads don't look like the super hipsters who flock to Coachella, and the purists who've been in band since before kindergarten don't have the same iPod contents as the techno fanatics. One thing all music freaks have in common, though, is their need for music. Everyone enjoys some type of music, it's a weird thing not to like it — but these people take their love of composed sound to a new level.
They're the ones who can ramble on about the most random Rolling Stone facts, collect vinyl because they actually can hear the difference when it plays, and get so lost at concerts that they rarely notice that the person they came with is talking to them. This month we'll not only explore what it's like to have that deep, almost unhealthy love of music, but also talk to a math band, find out why music's my mistress, have the usual top 10 and, of course, see what our superfan has to say below.
Music Facts & Stats
We love our favorite songs mostly because they remind us of certain parts of our lives.
With over 50 million copies sold, Michael Jackson's Thriller is the best selling album of all time.
Want a better garden? Try using music — flowers can grow faster by listening, so tune while you prune.
You may've guessed someone like Madonna, but the late orchestral and operatic conductor Georg Solti has the most Grammys. In his lifetime he picked up 31.
Studies show that students in music programs score 22% better on English and 20% better on math tests.
Fan Focus: Etched on Vinyl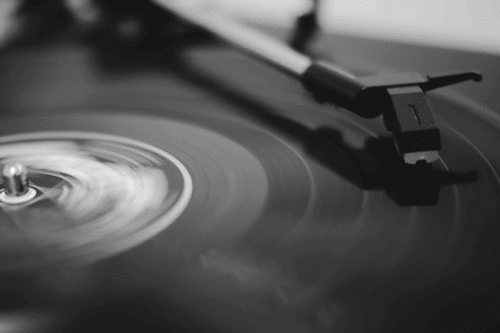 Some of the best people I've ever met have come from the Internet – yes, that seems creepy and it's a wonder I haven't been on a Dateline special, but I'm careful and pretty sure no weirdos have been on the other end of my online friendships. I mean, Alisha Kirby is a little strange but that's why I like her. We both wrote for the same music site years ago and have since gone on to do our own thing. Today she's a badass with her online music magazine, Unplugged, and keeps my Tumblr dash entertaining with her musical posts and comic strips regarding growing up and feeling awkward about it.
Alisha was the first person who came to mind when I needed a music geek and I'm happy with my choice. She's had a note in her head since she was just a wee kindergartner listening to Ace of Base's "The Sign" on repeat, all the while driving her mom insane. Today, she of course has Unplugged and a plethora of records that could make her a candidate for Hoarders. If they ever brought that back they'd find her with albums from everyone from Third Eye Blind to Carissa clutched in her arms. Now that's enough of me going on and on — let's see what else Alisha had to say about her favorite songs, getting defensive, and more when it comes to music.
Kendra: You love your vinyl. Why are those the go-to for a lot of fans?
Alisha: It depends on the person of course. I got into buying records because it became a way to share my music with my grandpa in the format he loved that I grew to love as well. It became about sitting down and examining the art and the liner notes while really listening to the music — just diving into the album. But I know a number of people who spend loads of money on expensive speakers, a great turntable and a good preamp to ensure the best sound they can get (these are the people whose houses you always end up at). Then again, I also know those people who have maybe four records they'll never actually listen to because they decided vinyl wasn't that cool.
Kendra: What do you tend to freak out over the most when it comes to music other than, well, the music — merch, concerts, meeting the bands, or something else?
Alisha: Two things:
When pre-orders go up for bands I love (I keep track of a bunch of upcoming release dates so I know when to save in case there's an awesome pre-order package that I "need.").
When I finally get to listen to an album in the car for the first time. Between school, work and everything else I find myself driving solo a lot. It's the only time I'm not focusing on my phone, computer or people, so all of my attention (aside from what I need to drive) goes into what's playing. And that first listen through my car speakers is when I hear the nuances of each song and lyrics that stick out, and it's when all the emotions tend to hit at once.
Kendra: When did you realize that music wasn't just something you enjoyed listening to but was something you wanted to do with your life?
Alisha: Probably when I realized I wasn't actually passionate about much else. Don't get me wrong, I like other things and I have hobbies, but nothing I could see holding my interest day in and day out. And I couldn't imagine myself sitting at a 9 to 5 without getting depressed, so my second semester in college I changed my major from marketing to music business, then with a few random classes to go, changed it one last time to journalism (but I still focus on music).
Kendra: Is there any song in particular that means the most to you?
Alisha: This is actually the toughest question. There's quite a few, but I'm going to go with "Black Balloon" by the Goo Goo Dolls. The album it's on, Dizzy Up The Girl, was the first album I purchased with my own money — allowance I got from washing the dishes and picking up dog shit — and I was immediately drawn to that song. I think I was about 9 or 10 years old then, and its meaning has gone through so many transformations as I've gotten older.
Kendra: What artist will you defend until the day you die and why?
Alisha: I'll defend any band that I enjoy partially because I'm stubborn, but also because I don't believe in having guilty pleasures with music. If you like a universally hated band then that's cool; you rock that band shirt, you sing along in your car, it doesn't bother me.
Kendra: Finish the sentence: You know you're a music geek when…
Alisha: All of your coffee table books are band/tour documentaries and people don't ever question it.
Music Icon: Weird Al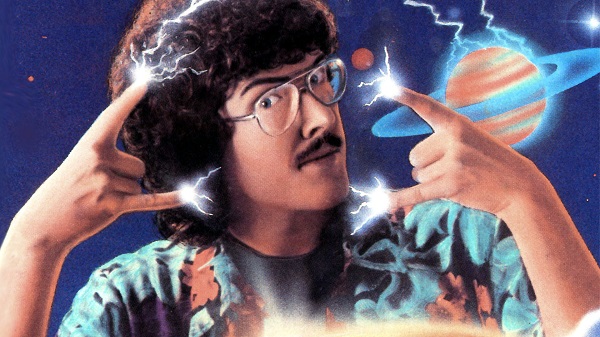 Like always, it was hard to pick someone for this section but I decided to lean more towards the nerdy side of music instead of the odder side of things. Plus, who doesn't love them some Weird Al? He takes songs we already know and makes them over into hilarious masterpieces that are sometimes way more interesting than the originals. He's a talented man who loves music but also showcases that it doesn't always have to be taken so seriously. Yes, most have those songs that could be attributed to saving their life or whatever, but Weird Al is a reminder that music can be a fun experience that shines a light on the wonderful world of an "Amish Paradise" and the lifestyle of the "White & Nerdy."
---
Next week Denver's Confluence open up about their math-based rock.