Some might say it's ironic that I'd start writing this when one of the greatest movies ever created, Willy Wonka, is on, but it's not really. I was just up late when these words finally decided to escape from me and this so happened to be what my roommate left on before she scurried to bed. But yes, this month is all about the wonderful world of cinema.
Like with every sector of fandom we're talking about in this series, movies have an intense following. You might see the new X-Men and say it was cool because of this or that — this being the action, that being Evan Peters's adorable ways. A movie buff would go into the plot, the cinematography (which is a word I toss around, but have no clue what it means), the settings, the lighting, and whatever else they give awards for. Movie people can also be the fanboys and gals who would kick your ass at film trivia. Do you know what room number was relevant in The Shining, what wave Cher was riding in Clueless, or who voiced each Disney princess? I have no clue, but this month is all about those who do, and who take movie making to an extreme.
Movie Facts & Stats
The average price of a movie ticket actually went down this year from $8.13 to $7.96.
Zyzzyx Rd earned the title for the lowest grossing movie of all time. To be fair, it was only shown in one theater for six days. It took in a whopping $30 bucks.
Citizen Kane and Casablanca are often noted as movies you have to see before you die — basically the essentials of film.
Billy Crystal turned down the part of Woody in Toy Story. He later called it one of the worst mistakes of his life. That's why he jumped at the chance to play Mike Wazowski in Monsters, Inc.
Bringing it a little full circle, a sequel to Willy Wonka was never made because Roald Dahl hated the first one.
Fan Focus: Music Man with a Camera In Hand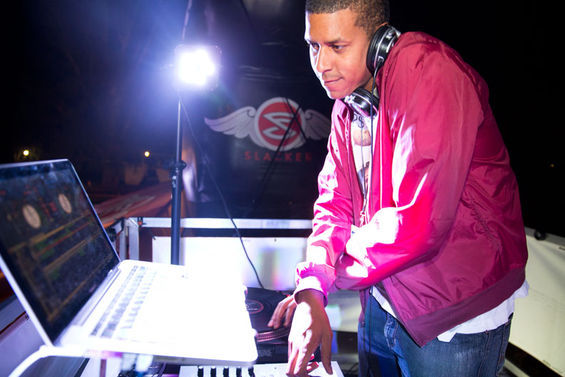 Imagine having to go to a place every day for the littlest amount the state mandates one to pay and just sitting there and logging information for hours on end. That was my life a couple summers ago, but it was made bearable thanks to a few colorful characters — from a girl with interesting ink to a foreigner with whom I shared hatreds to a taller than average dude who loved movies more than anyone I'd ever met.
Keyvon Pierre towered over us all and was my chit chat partner for those days when we felt more like slaves than employees. With time spent at NYU and LMU, you could hear how educated his words were when it came time to dish about movies — often we'd discuss teen movies, but that's not all he knows. Siskel and Ebert opened his eyes at a young age and inspired him to be an avid list maker, and now he's a well versed movie maven who will tell you the Psycho remake should've never been made. So you know the drill, keep on reading on to find out more about Keyvon's thoughts on everything from cinephiles to how his music plays into his love of movies.
Kendra: What's your first movie memory?
Keyvon Pierre: My first movie memory is kind of messed up. The first movie I remember seeing in the theater was The Untouchables. I did the math, and I must have seen it when I was three years old, and I sat in the first row! It's one of the most violent movies to come out in the '80s; maybe ever — so many gun fights. The scene that stuck out in my head years later was the shootout on the steps with the runaway baby in the stroller. I loved it. Oddly enough, I would see Bambi in the theater the next year and cried in the opening minutes when Bambi's mother gets shot. I made my mom leave the theater. Go figure.
Kendra: What's the difference between a cinephile and someone who just likes to watch movies for entertainment?
Keyvon: Cinephiles go above and beyond. Rapper KRS-One has a line: "Rap is something you do, Hip-Hop is something you live." A fan will go to a movie opening weekend. A cinephile will wait in line for an hour to get into the first screening or pay extra money to see the director talk. And know all the trivia surrounding the movie, like who recorded the music and who edited it. It's a thin line between annoying snob and cinephile. There are those who think German Expressionism, or whatever, are the only real movies and Spielberg-like movies are trash. I love everything. I'll pay for a Michael Bay movie or a Lars Von Trier movie. It's all entertainment to me. One quick story, I was in Madrid studying abroad and Kill Bill Vol. 2 was coming out. It wasn't coming out in Madrid for weeks, but was playing in Portugal on opening day. Some friends of mine were already going to Portugal, so I got on an 8-hour bus ride by myself, met them there, and convinced all of them to go to opening night with me. The Japanese portion had Portuguese subtitles but it was definitely worth it.
Kendra: Is there an unconventional part of movie making that you love?
Keyvon: Unconventional is a strange word. I think every part of movie making is conventional, because you need every piece to make it work. The less popular parts of film that I love, that most people do not pay attention to, are the music and the cinematography. I think both of those can change a film. Really good movies like Garden State or Virgin Suicides become amazing if you're paying attention to the soundtrack. And cinematography is really the most unspoken art of filmmaking. It can be the difference between making a film look gorgeous and epic or flat like a TV movie.
Kendra: Is there one movie you wish you made?
Keyvon: Just one? There are thousands of movies I wish I made. My favorite movie is Forrest Gump, which I think is the most complete film ever made in terms of acting, story, music, and encompassing every genre. I also love Pulp Fiction's unique story telling. And I can watch Se7en over and over again. I wish I could get my memory erased so I can watch that film again for the first time. It's insane. But if I were to remake any movie it would have to be the French film Happenstance. The original title is translated from the phrase the "the flapping of a butterfly's wings," aka the butterfly effect. All these characters are living their lives normally, but each character does something small that eventually ends up affecting every other character's life. It's kind of like Pulp Fiction with the vignettes, ensemble cast, and unique storytelling.
Kendra: Right now you're doing well with your music, but do you want to direct eventually?
Keyvon: I think about it every day. I've always wanted to make film and I've never separated music from film. When I came out of college I PA'ed on music videos for Wyclef, John Legend, and others and thought I would be directing music videos by now. But, that has become a much less lucrative career than it was in the '90s when I idolized those guys. I've made short films myself with some pretty big talent and I still write frequently. I'm hoping I sell one of my screenplays soon and that I will eventually be offered a directing gig because of it. It happens.
Kendra: Lastly, is there a director you aspire to be like both on and off set?
Keyvon: I love the likes of Tarantino, Spike Lee, and Scorsese, but off set they're huge nerds. There's a director named Quentin Dupieux from France. I've never seen any of his movies, but he is a big time DJ named Mr. Oizo who's worked with the likes of Daft Punk and Justice. I'm a huge fan of his DJ work. Rocker Rob Zombie has had a nice directing career, and director Billy Bob Thornton plays in a band as well. That's the ultimate dream, to have both the film and music careers, and kill it.
Movie Icon: Star Wars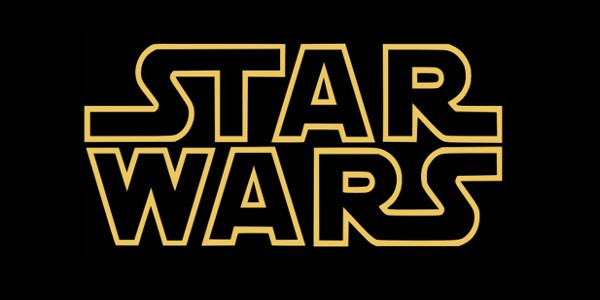 Keyvon already touched on Forrest Gump, so I had to move on to my second choice for this one. Star Wars has gone above and beyond to become more than just a movie. It's a culture all its own. Fanatics of this not only know it inside and out, but continue to remain loyal even though the later ones aren't as gripping as the first. Fans continue to watch, collect, debate and make Star Wars the leading franchise out there.
---
Next time we'll get inside the mind of Joshua Shultz, a man who can capture both still life and those in action.