When I started making my list of people to interview, be it super fans or people in the industry, I started to notice it was very testosterone-heavy. I couldn't have that, so I tapped into my Spice Girls mentality and knew I had to get some women in there to balance things out because men aren't the only ones doing great things — duh! So with that I came across Meghan Hetrick after Joker's Daughter caught my eye at a local comic shop. I'm glad she was the one I found because I could tell from her emails and responses that if we'd ever met in real life we'd be BFFLs. For now she remains a friend in my head and I'll move on to tell you more about her.
When Meghan's not illustrating comics for DC, this self taught lady is collecting retro video games and investing her free time in cars — oh, and she could kick your butt with her black belt in Taekwondo. As a longtime fan of comic books, Meghan can't stand reboots, and as far as what she has coming up, she can't say but does insist that it's sexy. So let's get to the actual interview now.
Kendra: Was there anything other than comics that sparked your interest in drawing?
Meghan Hetrick: I loved animation as a kid, and had, for a short amount of time, wanted to be an animator. But the animation that drew me in was the old X-Men animated series, and the original Batman: The Animated Series.
Kendra: Is this what you've always wanted to do or was there something else that you were ever leaning towards?
Meghan: I had, for a very long time, wanted to go into the military, or be a cop, and even a lawyer. Basically anything law enforcement. Then I had seriously considered being a vet, because I adore animals, but realized I'd have to deal with PEOPLE as well, and that just knocked that out the door (I was a very angsty teen).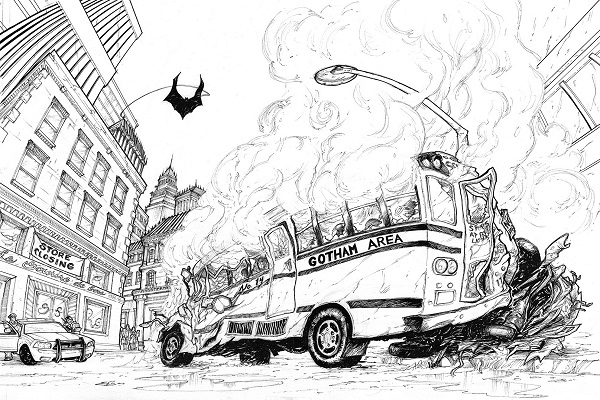 Kendra: What comic book character would you say best represents your work ethic and why?
Meghan: Oof, that's a tough one. I'd have to say Phoenix, because every time people think I get knocked down, and I should be out of the fight for a while, I come back stronger than ever. Plus, I like to eat planets for breakfast.
Kendra: When you walk into a comic shop, there are countless items lining the shelves — what steps do you take to ensure that someone picks up something you've worked on?
Meghan: This one's easy, since I really don't have much out at the moment, haha. IF I had that opportunity though, I might surreptitiously stuff a couple copies of my books around the store; kind of like finding the golden ticket.
Kendra: Where do you think females stand as far as working behind the scenes in comics today?
Meghan: There are a LOT more women working behind the scenes than one expects, seriously. They may not be the figureheads or faces of the industry, but trust me, they're there, like unspoken heroes, making sure the day to day happenings go on without too many hitches.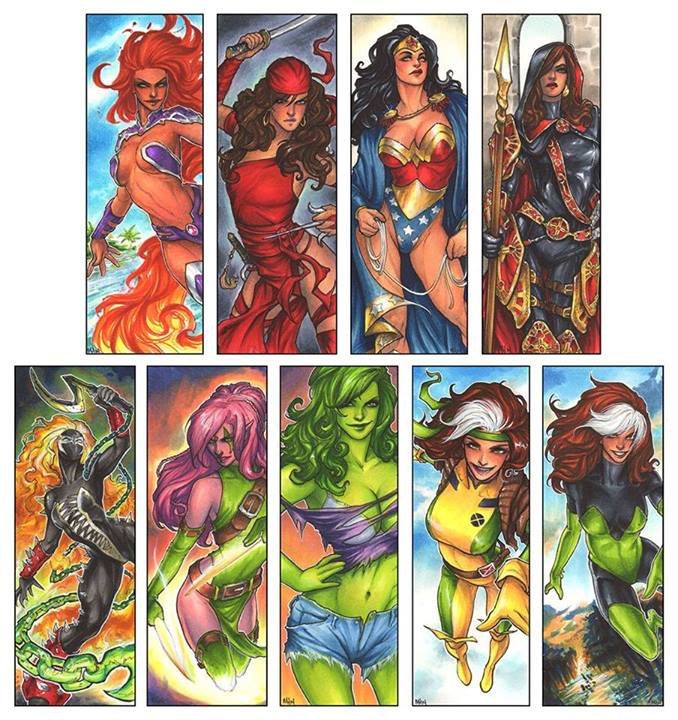 Kendra: If you had to guess, what's the future of comics looking like as of right now?
Meghan: I'd actually say pretty good, and a hell of a lot better than it was a decade ago. Creator owned is taking it on by storm, and so many books are just cutting edge with ideas.
Kendra: If Hollywood came knocking to take on one of your projects, which director would you hope was on the other side of the door and why?
Meghan: I'd really need to watch more movies to answer this question appropriately. Out of the ones I KNOW, though, I'd have to say Neil Jordan. A lot of my favorite books, movies, comics, etc. tend to lean towards the dark and beautiful end of the spectrum, yet still subtle and wonderfully creepy at times. I think he has a fantastic talent for combining those elements in his films.
Kendra: Lastly, do you have any advice for any aspiring comic artists out there?
Meghan: Don't be afraid to make mistakes, as that's where your greatest growth will come from. Nobody ever learned anything from taking the easy route. Oh, and, FYI: the artist makes the art, not the tools. It doesn't matter a good goddamn what type of pencil someone uses.
---
Next week should be an interesting one since it's my personal take on comics…