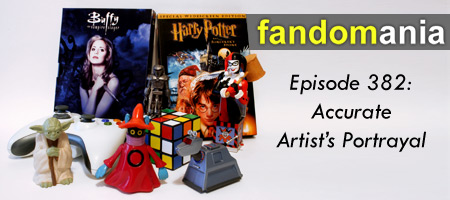 [audio:http://traffic.libsyn.com/fandomania/Episode_0382_-_Accurate_Artists_Portrayal.mp3]
This week we talk about Megacon Fan Days, some new video gaming news, the new Xbox controller, Star Wars Battlefront, Jessica Jones, and more!
00:00:29 – Episode Opening
00:00:33 – We talk about our weekend of convention-going!
00:08:05 – Mailbag time!
00:14:26 – Sony made an interesting PlayStation 4 announcement this week.
00:17:31 – Black Friday week is upon us!
00:21:02 – We discuss the new Xbox One Elite controller.
00:31:14 – Jason has been playing a lot of Star Wars Battlefront.
00:41:34 – We've started watching Jessica Jones on Netflix.
00:47:14 – Episode Closing
You can send email to us at podcast@fandomania.com, and you can subscribe to the Fandomania Podcast at iTunes.