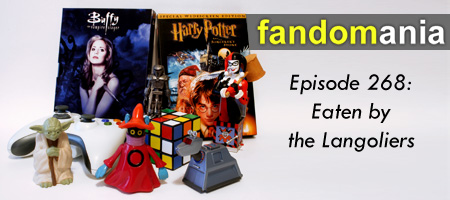 This week we interview science fiction author Timothy Zahn. We also talk about the latest Xbox and PlayStation developments, Blizzard's upcoming card game, and the newly announced casting for The Flash!
[audio:http://traffic.libsyn.com/fandomania/Episode_0268_-_Eaten_by_the_Langoliers.mp3]
00:00:29 – Episode Opening
00:02:33 – PlayStation 4 doesn't sound like it will be video-capture friendly.
00:08:03 – But Xbox One might run half as fast as PS4!
00:11:20 – Blizzard's upcoming Hearthstone is driving people insane.
00:20:40 – CW has cast their Flash for Arrow and for his own series.
00:24:23 – Science fiction author Timothy Zahn joins us for an interview.
00:41:46 – Episode Closing