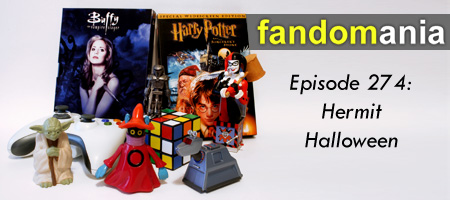 This week we answer a bunch of Halloween e-mails, we talk about our hands-on experiences with the PlayStation 4 and Xbox One, we discuss NBC's Dracula, and more!
[audio:http://traffic.libsyn.com/fandomania/Episode_0274_-_Hermit_Halloween.mp3]
00:00:29 – Episode Opening
00:00:59 – A correction from last week (we're not perfect, OKAY?!?).
00:02:35 – We got to play with the PlayStation 4 and Xbox One this week!
00:17:09 – Jason finally got into the Hearthstone beta and never was seen again.
00:21:20 – Star Wars Episode 7 has some new writers.
00:25:46 – Halloween mailbag!
00:40:26 – We talk about the first episode of NBC's Dracula.
00:45:43 – Episode Closing