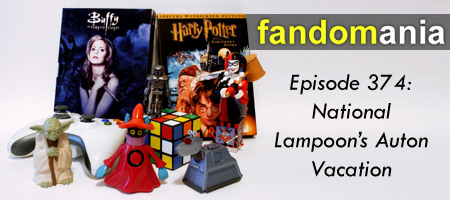 [audio:http://traffic.libsyn.com/fandomania/Episode_0374_-_National_Lampoons_Auton_Vacation.mp3]
This week we talk about the return of Fandomania: Favorite Things, the ninth season premiere of Doctor Who, and the first episodes of The Bastard Executioner and Heroes Reborn!
00:00:29 – Episode Opening
00:00:34 – Fandomania: Favorite Things is back!
00:06:23 – We watched the first episode of Doctor Who Season 9. (spoilers!)
00:21:01 – Jason checked out the first three hours of The Bastard Executioner. (spoilers!)
00:25:46 – Heroes Reborn began with a two hour premiere this past week. (spoilers!)
00:40:35 – Episode Closing
You can send email to us at podcast@fandomania.com, and you can subscribe to the Fandomania Podcast at iTunes.