One of the best new book series I began this year is the Chicagoland Vampires series. The titles are campy, the storylines amazing, and the characters wonderfully entertaining. You might think, Not another vampire book with a snarky heroine. I mean, the urban fantasy genre is riddled with them. But Merit is fun to read about and isn't obnoxious with her wit. She's a heroine I can support wholeheartedly.
Who is She?
Caroline Evelyn Merit — please call her Merit — is the main female protagonist in Chloe Neill's Chicagoland Vampires series. Merit's life changed after a crazed vampire tried to kill her. Luckily, there was a less insane vampire there to save her and turn her into a vampire. After some rebelling against her circumstances, she was named Sentinel (Protector) for Cadogan House. She accepted her role and made it her mission to protect all the vampires under her roof. She wields a mean katana and her appetite for food (vampires can eat food in this series) is unparalleled. After all, she no longer has to worry about calories.
Fun Fact:
Merit has a secret chocolate drawer at the brownstone where she used to live with her best friend Mallory. It's full of all types of chocolate imaginable.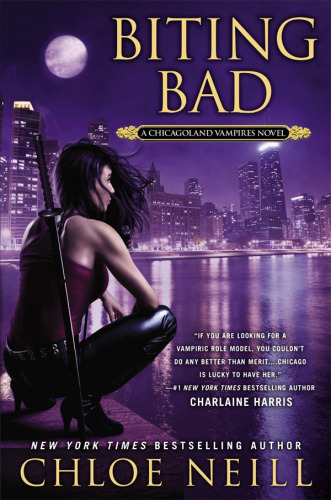 "Sometimes hanging out in pajamas with a good book sounded like a phenomenal idea."
Why So Crushworthy?
Merit was a graduate student in literature minding her own business when her life got flipped upside down. She didn't change her personality too much even after being turned by Ethan Sullivan. She loves her books, food, and exchanging witty banter with her friends. Despite her relaxed attitude, she takes being a Sentinel very seriously. She trained with a sorcerer and Ethan to learn how to kick butt. She saves Cadogan House many times in the series but never gets an ego about it. She is a good person with fangs.
I really like Merit's rebellious personality. Before she was turned, instead of pleasing her affluent family by becoming a business woman or prima ballerina, Merit decided to get a graduate degree in Romantic Medieval literature. That didn't go over well with her parents. Her respect for convention and authority didn't carry over after she became a vampire. Her first act as a vampire was to challenge Ethan over making her a vampire without her consent. Merit is a bookworm but she is one tough cookie.