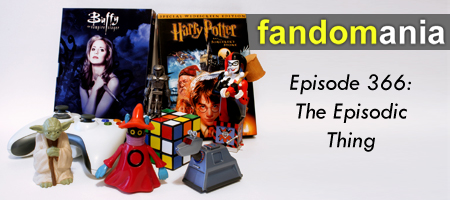 [audio:http://traffic.libsyn.com/fandomania/Episode_0366_-_The_Episodic_Thing.mp3]
This week we talk about Wayward Pines, Black Mirror, and Lords of the Fallen.
00:00:29 – Episode Opening
00:01:56 – We finished watching Wayward Pines this week.
00:12:33 – We watched the first episode of Black Mirror.
00:20:52 – Jason started playing Lords of the Fallen.
00:25:07 – We talk about the episodic format for new video game releases.
00:29:20 – Episode Closing
You can send email to us at podcast@fandomania.com, and you can subscribe to the Fandomania Podcast at iTunes.