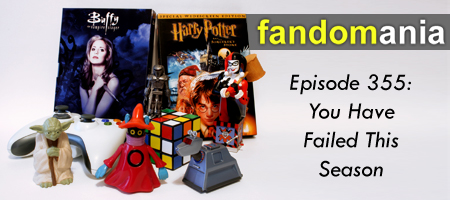 [audio:http://traffic.libsyn.com/fandomania/Episode_0355_-_You_Have_Failed_This_Season.mp3]
This week we talk about the series premiere of Wayward Pines, we discuss the overall third season of Arrow, and we catch up on some entertainment news.
00:00:29 – Episode Opening
00:01:19 – Mailbag!
00:09:53 – David Lynch is on again at Twin Peaks.
00:12:00 – We watched the first episode of Wayward Pines. (spoilers!)
00:19:43 – We also watched the season finale of Arrow. (spoilers!)
00:42:55 – Episode Closing
You can send email to us at podcast@fandomania.com, and you can subscribe to the Fandomania Podcast at iTunes.