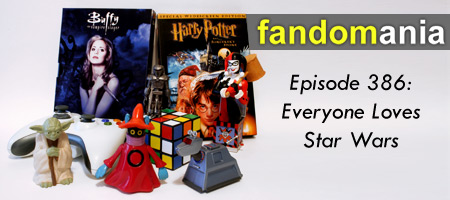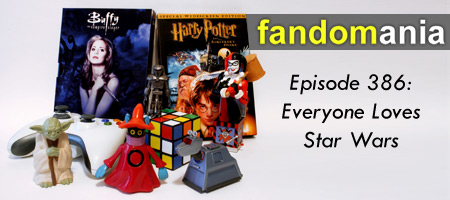 [audio:http://traffic.libsyn.com/fandomania/Episode_0386_-_Everyone_Loves_Star_Wars.mp3]
This week we talk about the new Assassin's Creed DLC, Rise of the Tomb Raider, and a little movie called The Force Awakens.
00:00:29 – Episode Opening
00:01:32 – Wayward Pines has been renewed for a second season.
00:05:19 – Jason has been playing the Jack the Ripper DLC for Assassin's Creed Syndicate.
00:11:15 – Celeste has started Rise of the Tomb Raider.
00:22:26 – We talk in great spoilery detail about Star Wars: The Force Awakens! (spoilers!)
00:59:55 – Episode Closing
You can send email to us at podcast@fandomania.com, and you can subscribe to the Fandomania Podcast at iTunes.