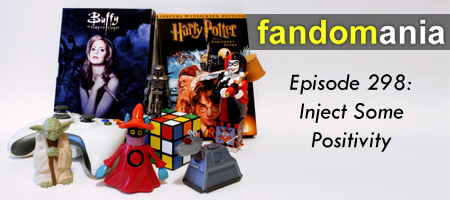 This week we talk about the upcoming Assassin's Creed games, AMC's Turn, Agents of S.H.I.E.L.D., The Hobbit, Borderlands: The Pre-Sequel, and more!
[audio:http://traffic.libsyn.com/fandomania/Episode_0298_-_Inject_Some_Positivity.mp3]
00:00:29 – Episode Opening
00:00:59 – Mailbag!
00:03:51 – The second AC game coming this year is called Assassin's Creed: Comet.
00:10:18 – We watched the first episode of AMC's Turn. (historical spoilers!)
00:16:53 – Syfy is making the Expanse book series into a TV show.
00:20:09 – Jason followed up his Marvel movie watching by checking out the post-Winter Soldier episode of Agents of S.H.I.E.L.D.
00:25:01 – He also watched The Hobbit: The Desolation of Smaug this week.
00:31:44 – A new Borderlands game is coming, and it isn't quite what we expected.
00:35:34 – Rob Thomas has written a new Veronica Mars book.
00:37:43 – Episode Closing