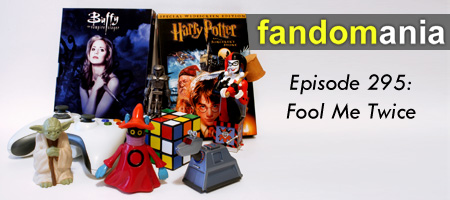 This week we talk about our journey to MegaCon, the Veronica Mars movie, the next Assassin's Creed game, CW's The 100, NBC's Crisis, and more!
[audio:http://traffic.libsyn.com/fandomania/Episode_0295_-_Fool_Me_Twice.mp3]
00:00:29 – Episode Opening
00:00:34 – We regale you with our tale of MegaCon 2014.
00:18:00 – There's a new Assassin's Creed coming this year, and we have details.
00:24:29 – We watched the Veronica Mars movie!
00:31:19 – We talk about the first episode of the new CW series The 100.
00:40:49 – We discuss the premiere of NBC's Crisis.
00:50:18 – Episode Closing