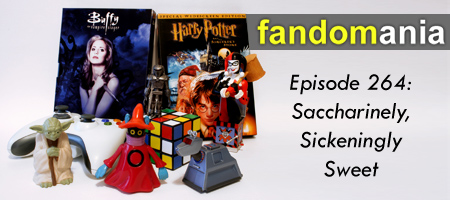 This week we talk about the upcoming Dragon Con, Syfy's Heroes of Cosplay series, the current season of Continuum, Saints Row 4, and more!
[audio:http://traffic.libsyn.com/fandomania/Episode_0264_-_Saccharinely_Sickeningly_Sweet.mp3]
00:00:29 – Episode Opening
00:00:33 – We talk about our progress through Welcome to Night Vale and welcome some new listeners.
00:04:41 – Jason is going to be on a panel at Dragon Con!
00:06:36 – We watched the first episode of Syfy's Heroes of Cosplay.
00:20:18 – Continuum season 2 isn't living up to our hopes after an excellent first season.
00:31:17 – We finally can talk about Saints Row 4!
00:42:26 – Episode Closing