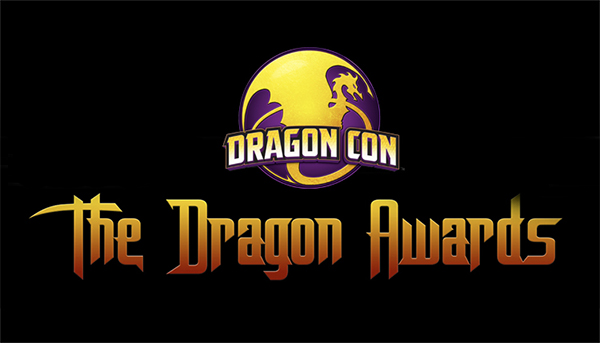 We were at Dragon Con in Atlanta, GA, last week, along with 80,000 other fans of cosplay, sci-fi, fantasy, and all other manner of awesome geekery. In 2016 the convention launched its now annual Dragon Awards presentations to recognize the best in books, comics, games, and filmed entertainment. This year saw more than 11,000 ballots cast for the awards, up from last year's 8,000, and the winners were announced at a ceremony on September 2. This year's winners include:
Best Science Fiction Novel
Artemis by Andy Weir
Best Fantasy Novel (Including Paranormal)
Oathbringer by Brandon Sanderson
Best Young Adult / Middle Grade Novel
Children of Blood and Bone by Tomi Adeyemi
Best Military Science Fiction or Fantasy Novel
A Call to Vengeance by David Weber, Timothy Zahn, and Thomas Pope
Best Alternate History Novel
Uncharted by Kevin J. Anderson and Sarah A. Hoyt
Best Media Tie-In Novel
Leia: Princess of Alderaan by Claudia Gray
Best Horror Novel
Sleeping Beauties by Stephen King and Owen King
Best Comic Book
Mighty Thor by Jason Aaron and James Harren, Marvel Comics
Best Graphic Novel
Brandon Sanderson's White Sand Volume 1 by Brandon Sanderson, Rik Hoskin, and Julius M. Gopez, Dynamite Entertainment
Best Science Fiction or Fantasy TV Series
Game of Thrones, HBO
Best Science Fiction or Fantasy Movie
Black Panther directed by Ryan Coogler
Best Science Fiction or Fantasy PC / Console Game
Middle-earth: Shadow of War by Monolith Productions
Best Science Fiction or Fantasy Mobile Game
Harry Potter: Hogwarts Mystery by Jam City
Best Science Fiction or Fantasy Board Game
Red Dragon Inn 6: Villains by Slugfest Games
Best Science Fiction or Fantasy Miniatures / Collectible Card / Role-Playing Game
Magic: The Gathering Unstable by Wizards of the Coast
You'll be able to cast your nominations and votes for the 2019 awards through the official Dragon Awards website once next year's nomination period begins.