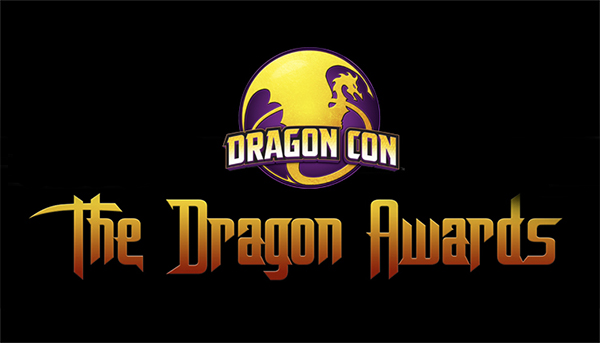 Dragon Con, the massive pop culture, sci fi, fantasy, and gaming convention that descends upon downtown Atlanta, GA, every Labor Day weekend, welcomed fans this year from September 1 through September 4, 2017. Last year the convention introduced its very own awards ceremony, The Dragon Awards, which polled fans to recognize greatness across the gamut of genre media. The Dragon Awards returned for a second year at Dragon Con 2017, with this year's winners announced at a ceremony at the convention on September 3.
More than 8,000 fans cast ballots for Dragon Award winners this year, among 88 properties in 15 categories covering the full range of fiction, comics, television, movies, video gaming, and tabletop gaming. Final voting was held via the dedicated Dragon Awards website, and the voting period ran from August 3 to September 2. The ballot was selected in an open nomination process in which fans nominated their favorite properties. The nomination period ran from early April until July 25. The best and most popular of the nominated properties were elevated to the ballot.
This year's roster of winners includes:
Best Science Fiction Novel
Babylon's Ashes, by James S.A. Corey
Best Fantasy Novel (Including Paranormal)
Monster Hunter Memoirs: Grunge, by Larry Correia and John Ringo
Best Young Adult / Middle Grade Novel
The Hammer of Thor, by Rick Riordan
Best Military Science Fiction or Fantasy Novel
Iron Dragoons, by Richard Fox
Best Alternate History Novel
Fallout: The Hot War, by Harry Turtledove
Best Apocalyptic Novel
Walkaway, by Cory Doctorow
Best Horror Novel
The Changeling, by Victor LaValle
Best Comic Book
The Dresden Files: Dog Men, by Jim Butcher, Mark Powers, Diego Galindo
Best Graphic Novel
Jim Butcher's The Dresden Files: Wild Card, by Jim Butcher, Carlos Gomez
Best Science Fiction or Fantasy TV Series
Stranger Things, by Netflix
Best Science Fiction or Fantasy Movie
Wonder Woman directed, by Patty Jenkins
Best Science Fiction or Fantasy PC / Console Game
The Legend of Zelda: Breath of the Wild, by Nintendo
Best Science Fiction or Fantasy Mobile Game
Pokemon GO, by Niantic
Best Science Fiction or Fantasy Board Game
Betrayal at House on the Hill: Widow's Walk, by Avalon Hill
Best Science Fiction or Fantasy Miniatures / Collectible Card / Role-Playing Game
Magic the Gathering: Eldritch Moon, by Wizards of the Coast
You'll be able to cast your nominations and votes for the 2018 awards through the official Dragon Awards website once next year's nomination period begins.