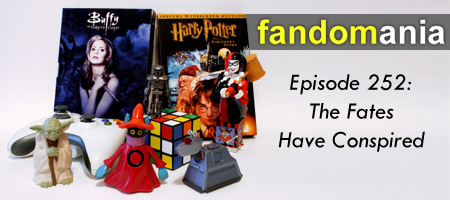 [audio:http://traffic.libsyn.com/fandomania/Episode_0252_-_The_Fates_Have_Conspired.mp3]
00:00:29 – Episode Opening
00:02:28 – Lucasfilm is working on a Star Wars: Rebels animated series.
00:04:15 – Jason got pulled into the Kitchen Nightmares vortex.
00:06:37 – Celeste talks about the Sirantha Jax book series.
00:11:59 – Civilization V has its talons in Jason again.
00:14:51 – We discuss Microsoft's unveiling last week of the Xbox One console.
00:56:08 – Episode Closing