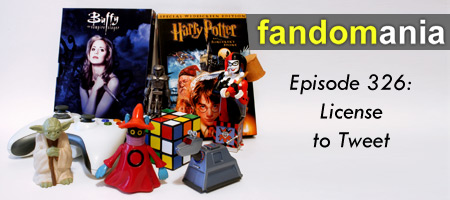 [audio:http://traffic.libsyn.com/fandomania/Episode_0326_-_License_to_Tweet.mp3]
This week we answer a burning hypothetical question from the mailbag, we talk about the ugly state of gaming culture, and we discuss Civilization: Beyond Earth and the first episode of Constantine.
00:0029 – Episode Opening
00:02:07 – Mailbag Question: What if Peter Jackson and WETA were making the Star Wars sequels?
00:22:23 – We talk about the recent ugly state of gaming culture.
00:55:46 – Jason has started playing Civilization: Beyond Earth.
01:03:47 – We watched the first episode of NBC's Constantine.
01:10:10 – Episode Closing
You can send email to us at podcast@fandomania.com, and you can subscribe to the Fandomania Podcast at iTunes.