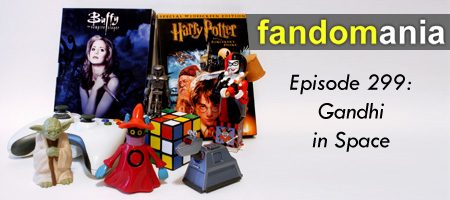 This week we talk about upcoming games and TV shows, the Warehouse 13 season premiere, Max: The Curse of Brotherhood, and more!
[audio:http://traffic.libsyn.com/fandomania/Episode_0299_-_Gandhi_in_Space.mp3]
00:00:29 – Episode Opening
00:02:41 – Firaxis announced Civilization: Beyond Earth at PAX East.
00:08:23 – Celeste played Max: The Curse of Brotherhood this week.
00:11:55 – Netflix is making a new Marco Polo TV series.
00:15:38 – Warehouse 13 returned for the first episode of its final season.
00:22:49 – We have a discussion about the state of TV spoilers.
00:40:12 – Episode Closing