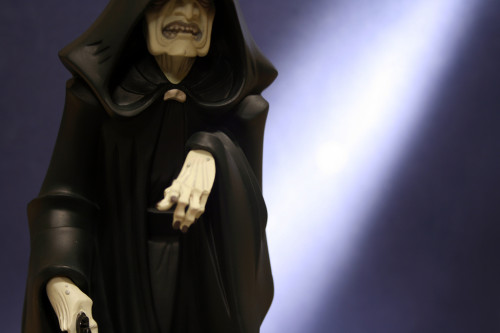 I'm a big fan of Gentle Giant's animated maquette series and especially love the Star Wars ones. The newest in the line is the Emperor Palpatine animated maquette, shipping out now, and here's my review with photos.
The Emperor is one of the iconic characters from Star Wars, alongside Darth Vader, Boba Fett, and Darth Maul as an unforgettable villain. It seems only natural that he'd be included in any line of Star Wars collectibles, so he's a welcome addition to the animated statue line. This line originally began as a collectibles line based on the Star Wars Clone Wars cartoon that aired on the Cartoon Network. It became extremely popular and eventually moved on to creating cartoonish versions of the movie characters as well. This Palpatine is the Return of the Jedi version, but the likeness is very similar to the way he appeared in the Clone Wars series.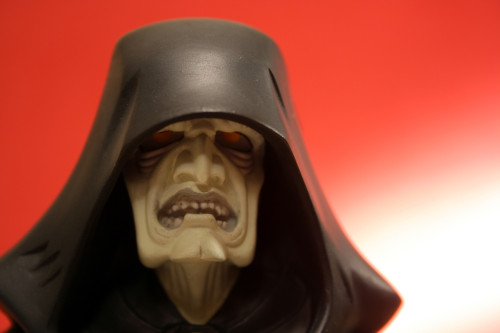 Sadly, I'm not a fan of the way he looked in the cartoons. The Emperor always has been a creepy and frightening guy, but the Clone Wars animation just made him look gross, with his spindly and warty hands and his snaggly mouth full of weirdo teeth. I feel much the same way about this statue. It's an accurate representation of that version of the character, but I just don't like the direction they went for him.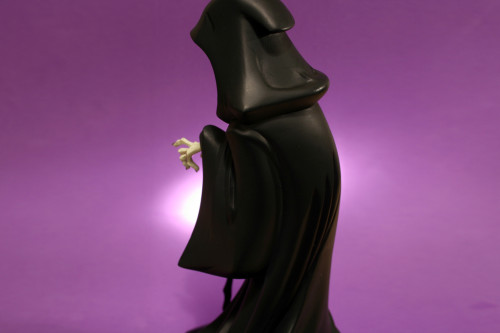 While I'm not a fan of the face (even though it's sculpted and painted accurately to the source material), I do really like the pose and the rest of the piece. The Emperor is depicted here holding his gnarled cane in his right hand while his left hand reaches out to do something undoubtedly sordid and horrible. His cloak has a nice flow to it that I like a lot in these animated statues. All the lines are very clean and smooth, and he fits in well with the rest of the collection.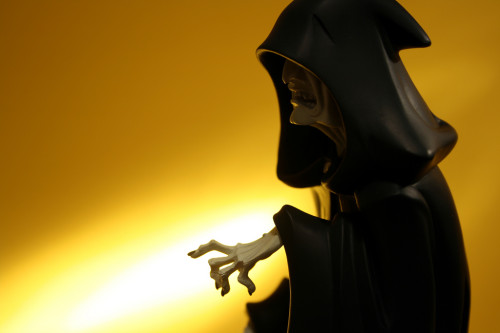 The base is a black angular one similar to the bases on the rest of the Star Wars animated statues, and the bottom has the edition numbering. Palpatine is a limited edition of 2000 pieces, and he stands about 9″ tall, from the bottom of his base to the top of his head. If you're a Star Wars animated collector or a fan of Palpatine's look in The Clone Wars, this might be a statue you'd be interested in grabbing. If you're just a casual collector, you might want to give this one some thought before purchasing. My only real problem with the piece is because of my dislike for the look of the source material for this character. If you don't have that problem, he's a great addition to your collection.
( Emperor Palpatine Animated Maquette Photos )