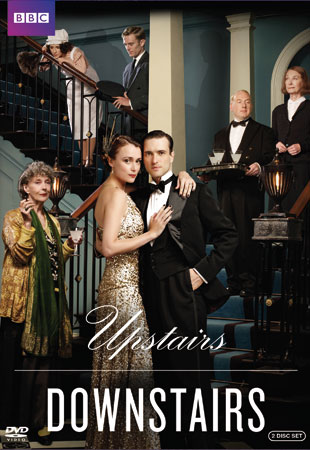 In the late 1960s, actresses Jean Marsh and Eileen Atkins conceptualized a period comedy series in which they would play housekeepers working in a country manor in the late 1800s. After presenting the series to London Weekend Television and bringing story editor Alfred Shaugnessy on board, Marsh and Atkins agreed to some significant changes to their original ideas. The series would lose its comedic focus to be a period drama set in the early twentieth century, and the actresses found themselves the creators of Upstairs Downstairs.
The original series debuted in 1971 with Jean Marsh and Eileen Atkins playing housemaids as part of the "downstairs" part of the mansion at 165 Eaton Place in London, while the owners and resident Bellamy family made up the "upstairs" portion of the series. As the show progressed through its five seasons, it depicted two classes of British culture living under one roof while England moved through the history of 1903 through 1930. The events of the times played parts in the series, and the cast and circumstances at Eaton Place changed accordingly. The show ended in 1975 with the house being sold and the servants moving away.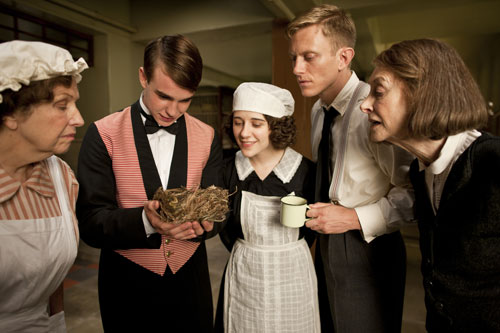 BBC brought Upstairs Downstairs back into production in 2010, not by rebooting and ignoring everything that came before but by creating a sequel series a full thirty-five years after production ended on the original. The new Upstairs Downstairs ran for three episodes in December 2010, reuniting Jean Marsh and Eileen Atkins while introducing a new family and cast into the beloved home and story.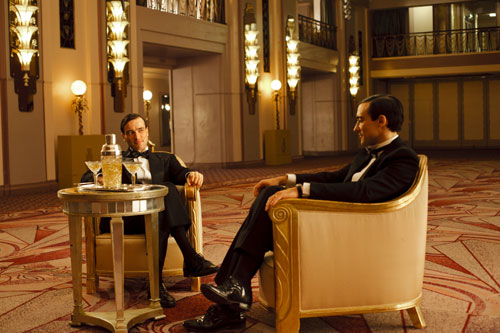 BBC's new series begins in 1936, six years after the conclusion of the original show. The house at 165 Eaton Place has been vacant since the Bellamy family moved away, and housemaid Rose Buck (Jean Marsh) now in charge of her own servant agency, returns to her old job to assemble a new staff for the new owners. Diplomat Sir Hallam Holland (Ed Stoppard) is the new head of the household, and his family moves in at the beginning of the series, just as George V is dying. His wife is Lady Agnes (Keeley Hawes), and she brings along her sister Persie (Claire Foy). Eileen Atkins rejoins the cast in a new role, as Sir Hallam's mother Maud. The story once again follows the wealthy family and their servants as real world events provide a backdrop to the household drama. Notable events that play out during these three episodes are the rise of Adolf Hitler and the royal drama involving Edward VIII and Wallis Simpson.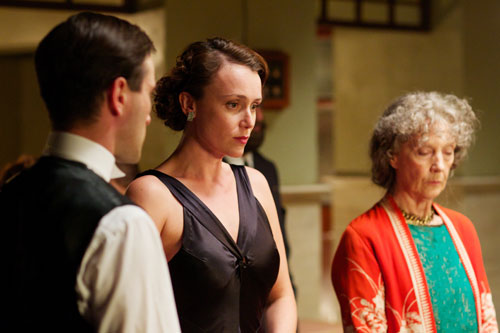 The original Upstairs Downstairs became a classic series with many fans, and BBC's revival keeps the spirit of the show intact while extending it into a new generation of history. The three episodes that aired in 2010 arrived on DVD as a collection on April 26, accompanied by a "Behind Closed Doors" featurette.