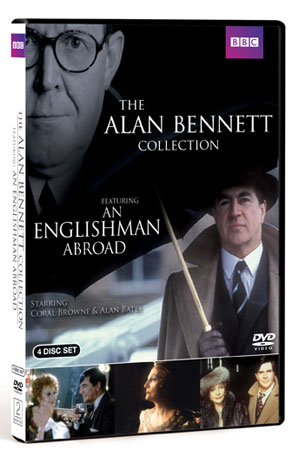 English playwright Alan Bennett has created a fantastic and fascinatingly intelligent catalogue of scripts in his more than fifty years of writing. The Alan Bennett Collection, new on DVD from BBC, celebrates the man's craft with eleven of his finest scripts that have been adapted to television.
Alan Bennett might be known best for his 1994 Oscar winning film adaptation The Madness of King George, based on his play The Madness of George III. Like Madness, many of Bennett's works involve dramatizations of historical and significant people set into tightly written and cerebral dramas. The adaptations included in the new BBC collection feature Daniel Day Lewis as Franz Kafka, Prunella Scales as Queen Elizabeth II, and Alan Bates as Marcel Proust, among others. Bennett's writing does not focus entirely on noted and recognizable figures, however, as several of these collected works are about common and ordinary folks in just as compelling stories and situations.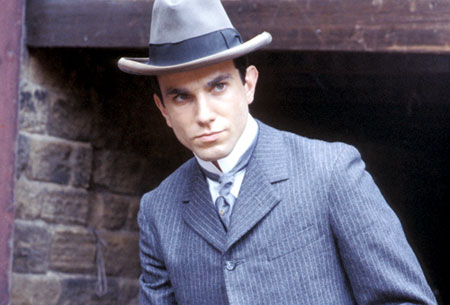 The centerpiece of The Alan Bennett Collection is An Englishman Abroad, Bennett's 1983 adaptation of his stage play of the same title. The adaptation stars Australian actress Coral Browne in her BAFTA winning performance as herself in a recounting of her real life encounter with Russian double agent Guy Burgess in the late 1950s. Alan Bates stars as Burgess and also would win a BAFTA award for his performance. An Englishman Abroad headlines the collection, but all eleven selections are notable. The full roster of features includes:
An Englishman Abroad
A Day Out
Sunset Across the Bay
A Visit from Miss Prothero
Our Winnie
A Woman of No Importance
The Insurance Man
Dinner at Noon
102 Boulevard Haussman
A Question of Attribution
Portrait or Bust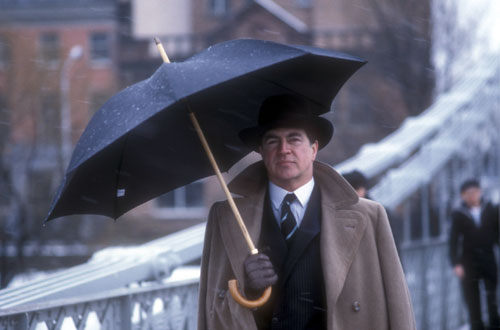 The eleven episodes are collected across four DVDs, and Alan Bennett delivers a newly produced introduction for each. In addition to the episodes and his intros, Bennett also features in a twenty minute interview that also is included. Fans of British theater won't want to miss this definitive collection with its survey of the uniquely intellectual and witty works of a legendary playwright.
The Alan Bennett Collection released on DVD on March 29, 2011.