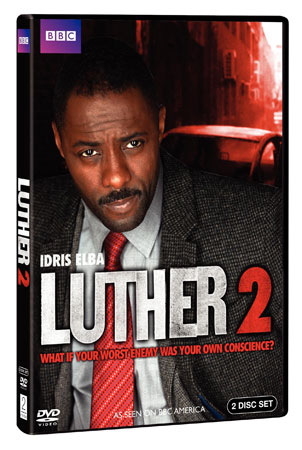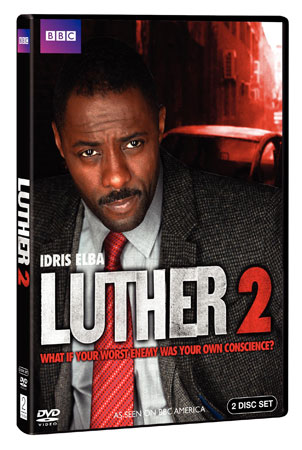 The police procedural drama has a rich TV history, from Dragnet and the Untouchables in the 1950s up through today's various flavors of CSI, NCIS, and Law & Order. The tone, structure, and quality of shows in this genre have changed with the times, and the current trend leans toward supercops in extreme situations, spotlighted in mostly self contained episodes. The procedural has become the very definition of episodic TV, typically extremely easy for networks to syndicate in any order without losing much of the story flow. For that reason, fans of serial stories haven't had a lot to love in the genre over the past few years. BBC's Luther bucks the preconceived notions these other shows have created and emerges as a truly fascinating and dark treasure. The second season released on DVD on October 25, and it charges forward, propelled by the momentum of the end of the first season.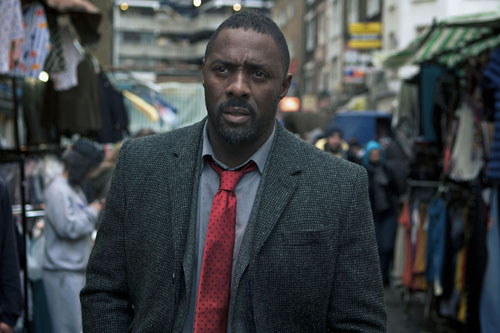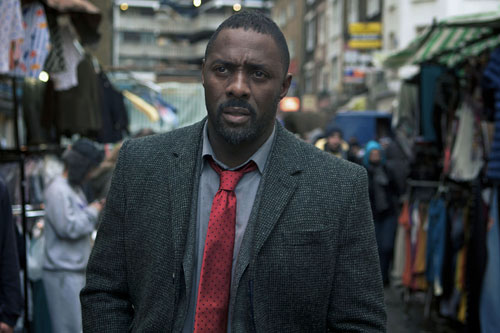 If you haven't seen the first season of Luther, I highly recommend that you stop reading this review and go watch it on DVD or on Netflix, where it's currently available for instant streaming. It's an amazing series debut, as well as the introduction of a character who undoubtedly will be one of the most memorable fictional detectives of our generation. Additionally, it's impossible to discuss Luther's second season without talking about the events that ended season one, so please avoid having an awesome story spoiled and just go watch it now!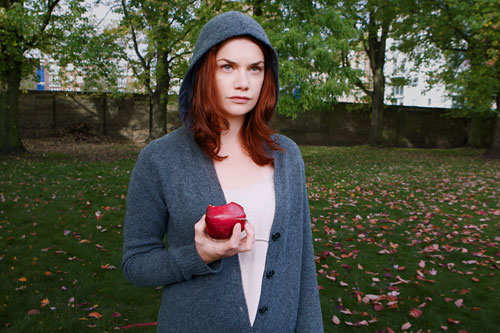 Now that all the Luther newbies have been sufficiently warned away, it's safe to say that John Luther's (Idris Elba) world is very different in the aftermath of the deaths of his wife and his close friend, who also was her killer, in the final episode of season one. Season two picks up sometime later with Luther playing Russian roulette, alone in his ramshackle apartment. He has been assigned to a new police squad that is headed up by DCI Martin Schenk (Dermot Crowley, aka General Madine from Return of the Jedi for the eagle eyed fans), Luther's primary police antagonist from the first season. After going through the proverbial wringer together, Schenk and Luther have developed a respect and trust for each other and even are settling into a workable office relationship.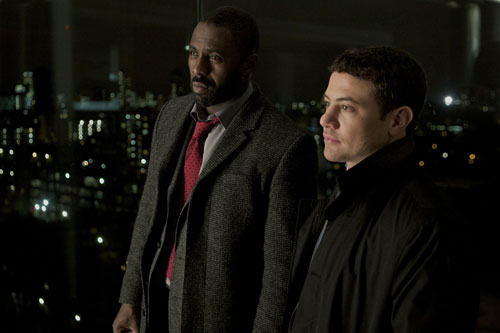 Meanwhile, Luther's young protégé, DCI Ripley (Warren Brown), finds himself demoted to uniform duty in a bad part of town as punishment for his disobeying orders and fouling up a police operation at the end of season one. Luther pays him a visit to recruit him onto the new all-star police squad, which also includes tech specialist Benny Silver (Michael Smiley). In fact, the only cop faces conspicuously absent from the new season are DCI Reed (killed in season one) and DSU Teller (apparently disgraced after the police bungle in season one). Newcomer Nikki Amuka-Bird joins the cast for the second season as DS Erin Gray, a naïve but competent investigator who wants to avoid what she perceives as Luther's disgraced shadow.
Also back for season two is Alice Morgan (Ruth Wilson), one of the most intriguing characters on modern TV. A brilliant psychopath, she got away with murdering her parents in season one, only to end up engaging Luther in a bizarre friendship that would lead to her killing DCI Reed on what she felt was Luther's behalf. Alice begins season two in a psychiatric hospital, where she's been locked up since the previous finale. She is not as ever present this time around, but her scenes in the new season are, as expected, some of the best. Paul McGann also returns as Mark North, the former lover of Luther's deceased wife. Mark and Luther have come to terms with each other through their shared grief, and they have built something that almost resembles a friendship.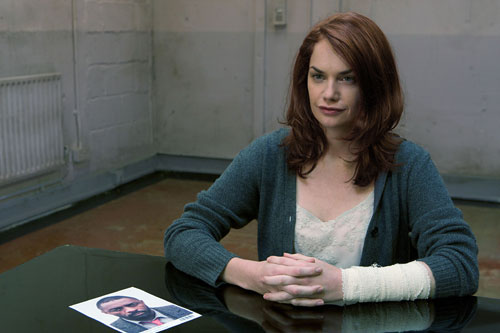 Luther Season 2 was produced to be a miniseries consisting of two episodes, each running two hours long. When it aired, the episodes were broken down to make it a series of four one hour episodes. That's how it's presented on the DVD release as well, with the first two episodes clearly focusing on one serial killer and the second two focusing on another. Luther's first case with his new unit has him hunting down a masked assassin bent on taunting the police. The second has Luther matching wits with a strange spree killer with surprising motivation. While working the two main cases, Luther also is pulled into helping a young prostitute whose father was a killer Luther caught previously. The detective spends most of the season juggling his caseload with keeping the girl alive as her unsavory associates hunt her down.
While the second season of Luther lacks some of the personal intensity of the first set of episodes, it has no shortage of suspense and clever twists. It keeps with the reverse mystery format, showing the audience who the criminal is from the beginning and then following Luther's methods of figuring it all out and pursuing the bad guys. Fans of the first season won't want to miss the fallout from the season one cliffhanger. Newcomers would be best served to watch season one and then dive straight into season two.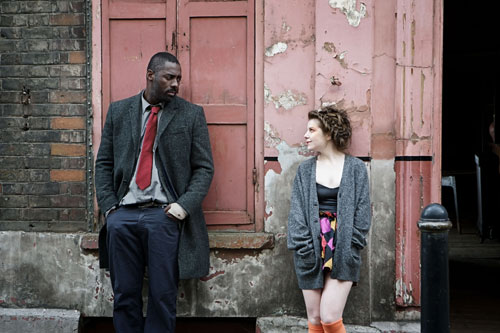 Luther is a solidly written and paced show that is a police procedural without succumbing to many of the tired tropes of its brethren. It succeeds largely on the shoulders of its solid cast, and the show's serial nature constantly reminds us that this is one cop show that does not hit the reset button at the end of each episode. Actions have consequences, and consequences build characters. BBC has scored a winner with the show, and you'd have a hard time finding a darker and more understandably troubled modern TV hero than John Luther.