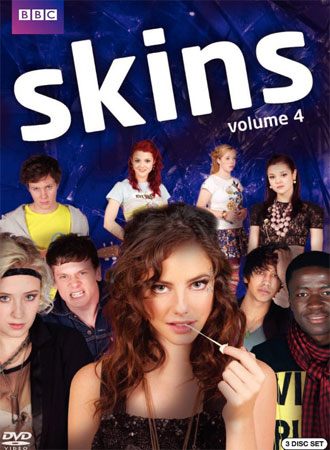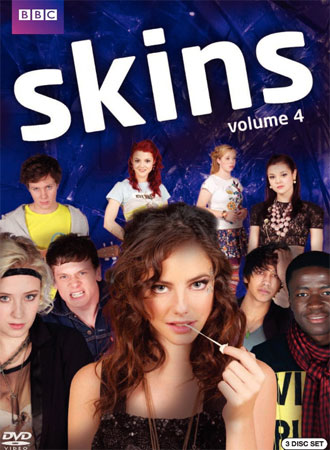 On Tuesday the BBC released Skins: Volume 4 on DVD, just in time for the new American take on the British TV show to premiere on MTV next week.
Skins debuted in January 2007 as a unique take on the teen drama genre on the UK's E4 network. Presenting rough, controversial, and even offensive characters and storylines, it also presented identifiable characters, humor, and situations that turned the show into a hit. Relying mostly on previously unknown actors and young writers, Skins has completed four seasons and is about to start its fifth. As the show follows a group of teenagers at a sixth form school in England, the cast changes every two years as old characters graduate and new ones join the school.
This fourth season is the final year for the second generation of Skins kids and follows up the previous years' debauchery and partying with a darker turn. The season opens with a drug related suicide at the college, leading all the characters into new and more complicated circumstances and relationships. The DVD collection gathers all eight episodes from the season onto three discs. Episodes 1, 4, and 7 include audio commentary, and other special features on the discs include a behind the scenes featurette and a collection of Skins shorts.
Skins: Volume 4 released on DVD on January 11 for $39.98.