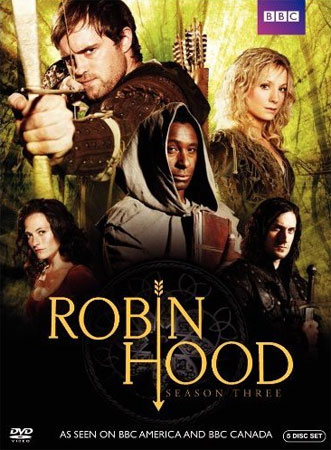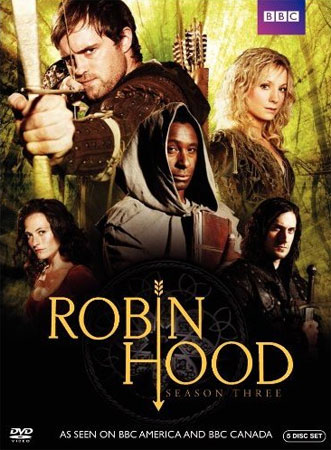 In 2006, BBC launched their spin on an old English folk hero with the first season of Robin Hood, starring Jonas Armstrong as the series's eponymous bandit. The show gained a following both in the UK and in the US after it aired on BBC America. The end of the second season took an unexpected and dark turn that really evidenced that this was not your usual Robin Hood and that the TV show would play out in a much different fashion than the familiar legends do. The third season finished the series by exploring the fallout and introducing some new elements into the TV show's mythos, including the first appearance of Brother Tuck, played by David Harewood. A box set collecting all the episodes from this third and final season released last month, and we were able to snag a copy to review, thanks to BBC and their partners.
This five-disc set collects all thirteen episodes from the third season of Robin Hood and packages them together with some nice bonus features, as we've come to expect from BBC video releases. The series itself is a lot of fun to watch, combining obviously high production values with a cast that has built some great chemistry with each other. This is a retelling of the Robin Hood mythos that does stray from the stories we grew up with, but it's faithful enough in narrative and tone to feel familiar at the same time that it's suspenseful and shocking.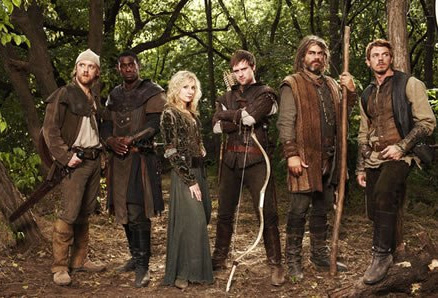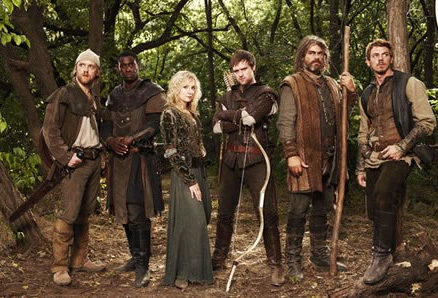 There are no commentaries included in this set, which is a shame. It would be interesting to hear some in-episode insight from the cast and crew on the final season and the way the show plays with the Robin Hood myths and characters. The features that are included, however, are good ones:
A Legend Reborn – A featurette that goes behind the scenes and spans most of the third season.
A New Look – The second featurette, showcasing the wardrobe and costumes used in the production of the series.
Trebuchet: Creating Chaos – The third featurette, exploring the trebuchet that features prominently in season three's big battle.
Character Profiles – Brother Tuck and the other new characters from season three are featured.
Video Diaries – Video accounts from actors Lara Pulver and Clive Standen, following them through the paces of one full day.
If you're new to the BBC Robin Hood series, you might want to start at the beginning. Honestly, though, the familiarity of the characters and the basic setup make this a series that isn't hard to jump into midstream. This final season of Robin Hood is worth a watch and of a place on your DVD shelf.
Buy it at Amazon: Link