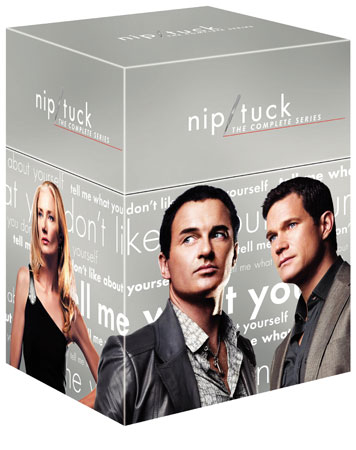 DVD: Nip/Tuck: The Complete Series
Release Date: November 2, 2010
From its debut in 2003 through its finale in 2010, Nip/Tuck regularly wowed, engaged, and horrified its legion of fans with gripping drama and medical horrors. Now all 100 episodes have been gathered in the Nip/Tuck: The Complete Series DVD set, and I've been able to take a look at this weighty and comprehensive collection.
The Series
Before he co-created Glee, Ryan Murphy took the world of cable drama by storm with Nip/Tuck, a weekly drama about two plastic surgeons based first in Miami and later in Los Angeles. Famous and controversial as much for its suspenseful plotting and devious characters as it was for its brutally graphic depictions of cosmetic surgery, the series garnered more than 40 award nominations and took home an Emmy in 2004 and a Golden Globe in 2005. The series stars Dylan Walsh as Sean McNamara and Julian McMahon as Christian Troy, a daring duo of doctors who make their livings through catering to and promoting vanity. The cast would grow to include a number of well known actors such as Katee Sackhoff, Rose McGowan, and Sharon Gless, as well as big name guest stars, from Kathleen Turner to Larry Hagman to Joan Rivers.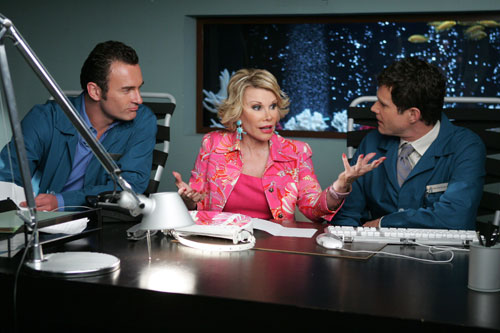 The DVD Set
This new DVD release from Warner Bros. collects all six seasons of the series in one set. The outer box is an attractive and shiny silver one with photos of the key actors on all four sides, accompanied by faded text beseeching, "Tell me what you don't like about yourself." The box lid lifts off to reveal seven individual DVD sets inside. There's one set for each of seasons one through four and season six. Season five aired with a split in the middle, and it's collected here in two sets (Season 5 Part 1 and Season 5 Part 2). Each of the inner season sets is packaged with the same cover art from the original DVD sets when the seasons were released separately. All the season boxes now feature a foil shine to match the silver outer box that I'm not sure was present on the original releases' covers. The season slipcovers each include a plastic box with the season DVDs and booklets inside. Overall the set includes 35 DVDs with over 75 hours of episodic content and loads of bonus features.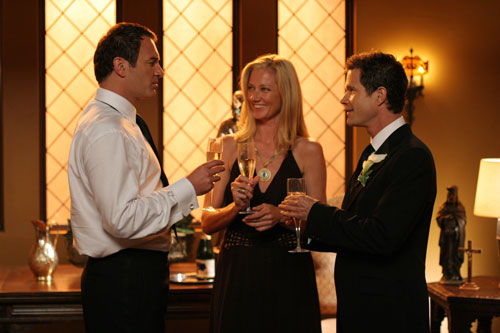 Bonus Features
Every season's DVD set is loaded with extras, just like the original individual season releases were. Here's a season by season rundown of what you can expect:
Season 1:
3 Making-of Documentaries: Giving Drama a Face Lift, Realistic Expectations: The Practice of Plastic Surgery, and Are They Real or Fake?: The Miraculous Makeup Effects of Nip/Tuck
Severed Parts: Gag Reel
Cutting Room Floor: Deleted Scenes
"A Perfect Lie" music video
Season 2:
Character Featurette: Recurring Pain: Three Women and Their Man
Cutting Room Floor: Deleted Scenes
Season 3:
Severed Parts: Unaired Scenes
Featurette: Chasing the Carver
Set Design Featurette: The Perfect Look
Season 4:
Cutting Room Floor: Unaired Scenes
Guest Star Featurette: Clever Casting
Featurette: Sizzle: The Sexuality of Nip/Tuck
The Cutting Edge: How Real Life Dramas Are Incorporated into the Show
Severed Parts: Gag Reel
Season 5 Part 1:
Hollywood Hedonism: The Transition from Miami to Hollywood
Cutting Room Floor: Unaired Scenes
Severed Parts: Gag Reel
Season 5 Part 2:
Featurette: Nip/Tuck: The Science of Beauty
Season 6:
Featurette: Tell Me What You Don't Like About Yourself: The Psychology Behind Plastic Surgery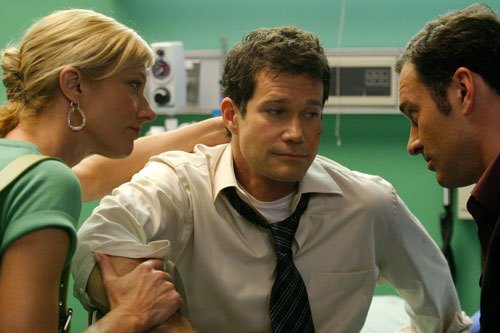 Conclusion
If you've already bought all the individual season sets for Nip/Tuck, you already have everything this set has to offer, minus the shiny new outer box. This collection is perfect for fans who want to grab the whole series in one scoop, though, and it's also worth trading up if you're a super fan of the show. You'll also save money by getting all the seasons at once like this, as opposed to picking them up piecemeal. The bottom line is that if you're a fan of the show and want to own the whole shebang, this set is the way to go.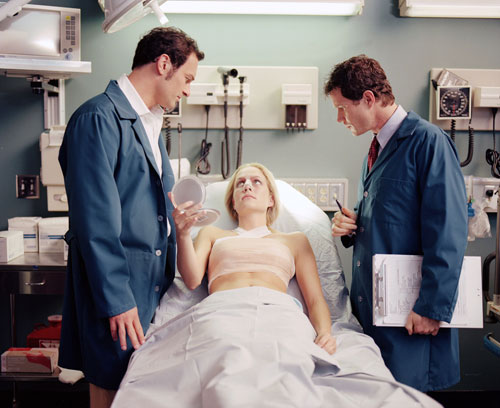 Nip/Tuck: The Complete Series released on DVD November 2, and you can check out the official website at www.NipTuck.com.