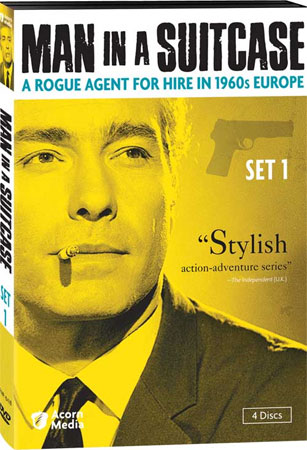 Long before agent Michael Westin received his burn notice, British TV show Man in a Suitcase sent its own discredited agent on the run. Today Acorn Media releases the first half of the series on DVD with Man in a Suitcase Set 1.
Created by Richard Harris and former Doctor Who writer Dennis Spooner, both of whom also wrote for The Avengers, Man in a Suitcase stars Richard Bradford as McGill, an American intelligence agent. Six years prior to the series's start, McGill is disgraced when he unfairly catches the blame for a top American scientist defecting to Russia. Thrown out of his agency and unable to return to the United States, McGill sets up as a private investigator in London. The show follows McGill as he works as a detective and bounty hunter, traveling throughout Europe and Africa, all the while running afoul of his old American allies, the USSR, and the British authorities.
The series is unique in that McGill works alone, without a team, and Richard Bradford is the only series regular on the cast. His cases take him far and wide, and he encounters many clients and enemies, but he remains the focus of the story, living out of his suitcase as he goes, hence the title of the show. Numerous guest stars appear, including Donald Sutherland as a robber recently released from prison and on the hunt for vengeance against the rest of his gang who escaped with the loot from their last heist. James Grout (Inspector Morse), Peter Vaughan (The Remains of the Day), and Stuart Damon (General Hospital) are among the other guests who appear.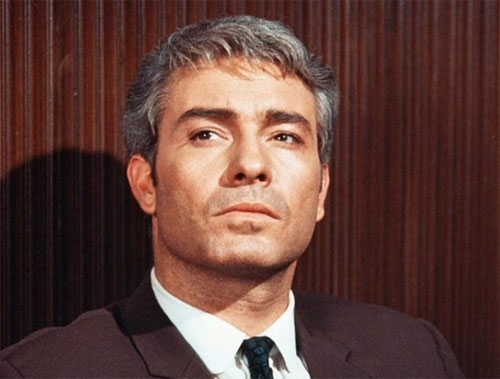 Presented on four discs, this first set of Man in a Suitcase collects the first fifteen episodes of the series. The show is presented in its original 4:3 full screen format as it originally aired from 1967 through 1968. Each of the DVDs includes a photo gallery with shots from the series as a bonus feature.
Man in a Suitcase was produced as a replacement for Danger Man (Secret Agent in the US) when its star, Patrick McGoohan, left to create The Prisoner. Very much a product of its Cold War era, Man in a Suitcase would only run for a single season, but its echoes would be heard decades later with current series like the USA network's Burn Notice.