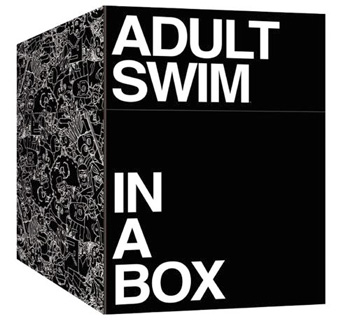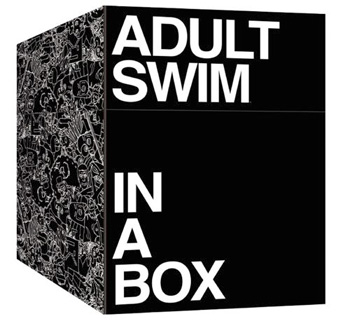 The holidays are coming, and that means it's time for companies to roll out their special bundles and gift packs. One that's already hit is the Adult Swim in a Box set, featuring six complete seasons worth of [adult swim] episodes, plus a special additional DVD full of pilot episodes that were previously unavailable on DVD.
This DVD set comes in a big black and white box that looks appropriately [adult swim], almost like a living bumper clip. The top slides off to reveal all the goodness inside, including the following season sets, all in their original packaging as they would come if bought separately:
The suggested retail price of this set is $69.98, but you should be able to find it for as low as $45-50 online. Given the amount of great content in this bundle, not to mention how much it would cost to get all these season sets separately, Adult Swim in a Box is a steal and would make a perfect gift for fans of the zany.
Being a huge fan of toy collecting and of Seth Green, I was especially happy to see Robot Chicken represented. I'm not sure what inspired the specific season choices for the DVDs that are included. I would have thought a box set containing all first seasons might have been a better choice for a gift pack or starter set like this, but I also am very happy with the selections included, so what do I know?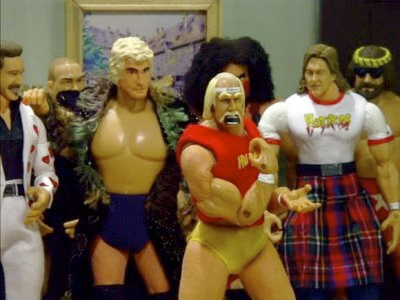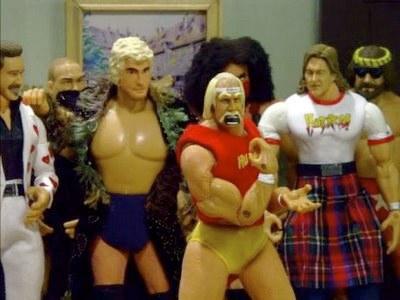 The additional DVD of pilots is the only inclusion that you can't buy separately, and it's a bit hit or miss. The pilots included are:
The Best of Totally for Teens — A bizarre live action send-up of teen TV, hosted by adults trying to be hip and featuring some especially random segments.
Cheyenne Cinnamon and the Fantabulous Unicorn of Sugar Town Candy Fudge — Think Rainbow Brite meets Britney Spears meets a volcano that spews cocaine, and you're about halfway there.
Korgoth of Barbaria — An animated parody of Conan the Barbarian from the creator of Spongebob Squarepants and Dexter's Laboratory.
Perfect Hair Forever — A suitably horribly animated parody of anime, featuring a cameo by Space Ghost.
Welcome to Eltingville — The gem of the pilots DVD, this is an episode about four geeks in pursuit of a rare Boba Fett action figure, and it's based on Evan Dorkin's comic book Dork!.
The first four pilots on the extra disc left me somewhere between puzzled, confused, and bored, but Welcome to Eltingville more than made up for that. It's a fantastic episode that I would love to see eventually made into a full series, and the geekdom trivia contest in it is priceless.
If you're a fan of [adult swim] and haven't already gotten the DVDs in this set separately, this is a fantastic chance to fill out your collection. If you do already own the season sets included, the pilots DVD probably is an essential purchase only for the die hard fans. Either way, there's no denying that there's a ton of value packed into this bundle, just in time for the holidays.
Rating: 4 / 5 Stars