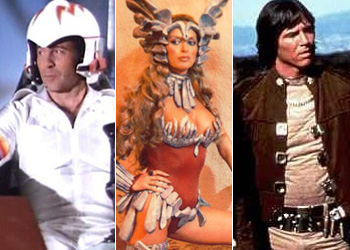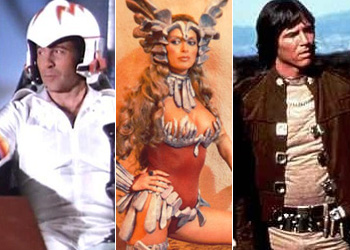 From dance to drugs, disco left its distinct mark everywhere. No form of entertainment, including science fiction, escaped the awesome power of the disco era. Strap on your roller skates and put on your short shorts as we take a look at the irrepressible style and vision of science fiction from the late '70s and early '80s.
Buck Rogers in the 25th Century (1979, 1981)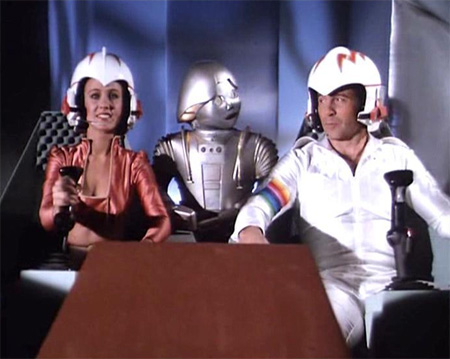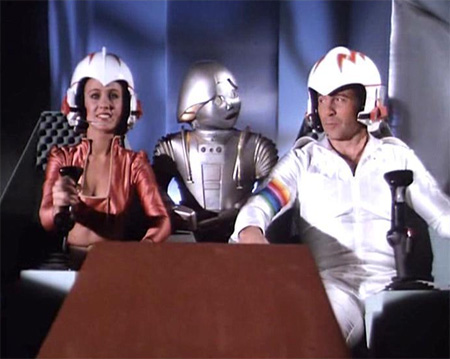 There's only one man who can save the universe by doing the hustle: Buck Rogers. And disco dancing isn't the only 20th century skill Buck uses to save the galaxy. For example, there's the episode where Buck uses his superior math skills to uncover a casino cheating scam (being born before calculators, you see, has given him the ability to multiply double digit numbers in his head!). Also, his football analogies provide superior tactical training for those 25th century space pilots who, like idiots, were trained with actual spaceships, instead of by playing high school sports. If that's not enough to get your disco sci fi groove thing going, try a stuttering midget robot sidekick.
Ice Pirates (1984)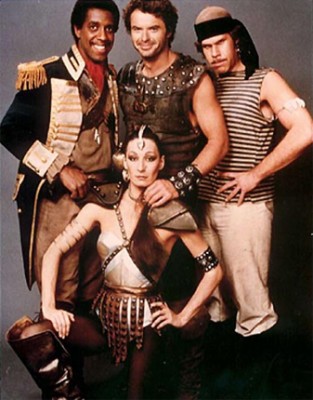 When I say "Robert Urich," you probably think Spencer for Hire, or perhaps "Captain Jim Kennedy III" from The Love Boat: The Next Wave. But in reality, his most iconic role (and perhaps his most compelling) was Captain Jason, from the 1984 sci fi classic Ice Pirates. In a future galaxy where overpopulation has led to a water shortage, ice has become a commodity more valuable than gold. Kickboxing robots, Anjelica Huston as a slutty space pirate, and a nasty case of space herpes round out this classic tale of swashbuckling sci-fi and gravity defying discotheques.
Battlestar Galactica (1979 and 1980)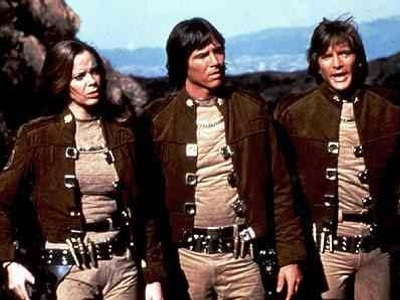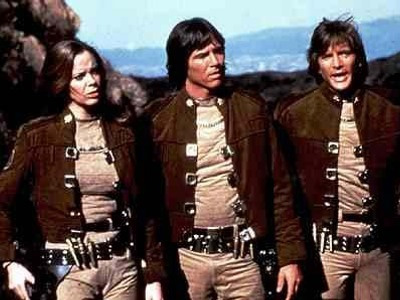 Before the remake put Syfy channel on the map, there was the original BSG. If the remake epitomized the angst of a 21st century identity crisis, the original was just the opposite. The good guys are clearly good guys. The bad guys are clearly bad guys. It was such a classic it led to spinoff called Galactica 1980, which featured almost no Cylons, or spaceships, or even a Battlestar. The children had super human strength. So, there is that. No word on whether that classic will get a remake.
Logan's Run (movie 1976, TV show 1977-78)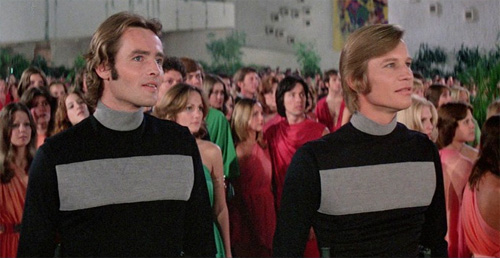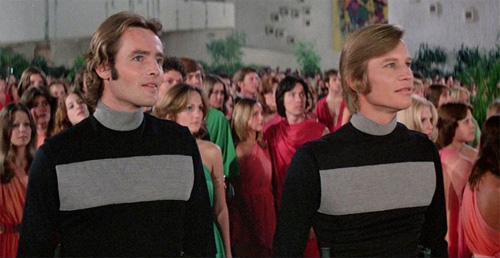 The swinger lifestyle is the norm. Everyone is young and gorgeous, and nobody has to do any actual work. The men wear their hair long, and the women are obsessed with lip gloss. Could it get any more '70s? No, because, unlike the '70s, the reason for the partying is not mind-bending drugs and consequence-free sex.
Instead, in this dystopian future, overcrowding is prevented by killing anyone over the age if 30. When Logan, who is supposed to prevent runners from trying to escape their fate, is himself targeted, we see the dys in the topia.
Planet of the Apes (1974)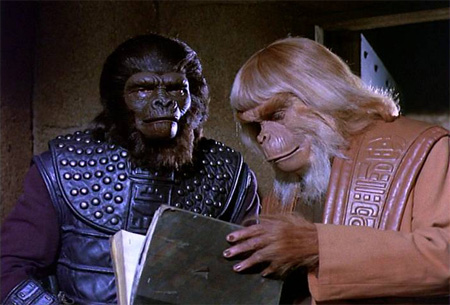 "Get your stinking paws off me, you DAMN DIRTY APE!" Unfortunately, Charlton Heston did not reprise the classic lines from his 1960s movie. But the 1970s TV series did feature talking chimps, 'roid-raging gorillas, and plenty of futuristic landscapes that looked suspiciously like little-used LA suburban parks.
Battle Beyond the Stars (1980)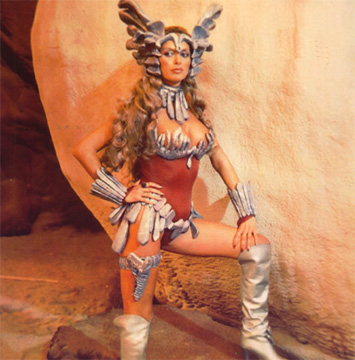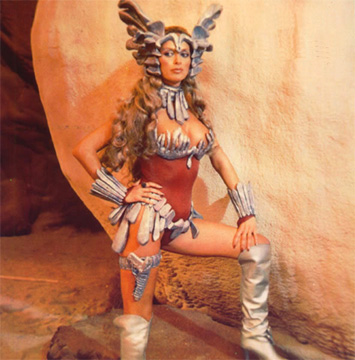 Mix one part cheeseball space opera and one part Seven Samurai homage with a dash of sexual revolution thrown in, and what do you get? A disco insta-classic.
Star Wars Episode IV: A New Hope (1977)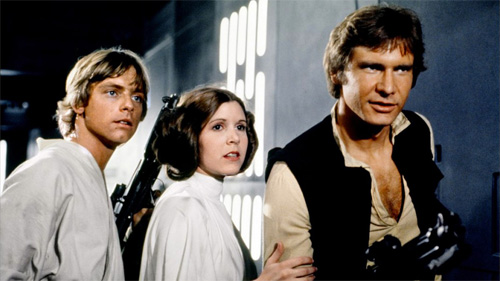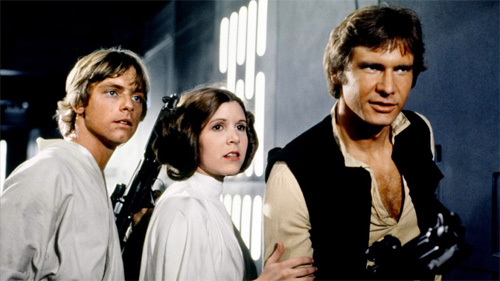 You might be watching the Clone Wars on Cartoon Network thinking to yourself "there is no way this show is a spinoff of a movie from the '70s that defined that decade's zeitgeist." But you'd be wrong.
What other decade could take a seven-foot sociopath, throw him in a mobile iron lung, and thusly produce one of the most famous bad guys of all time? Only the '70s, baby. Plus there's the whole cantina thing.
Space: 1999 (1975-1977)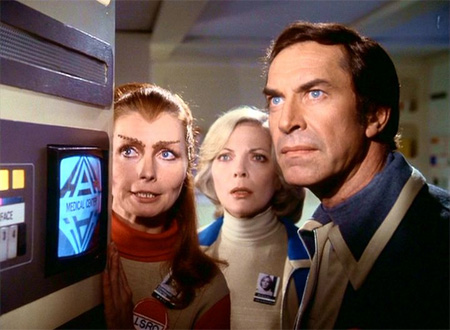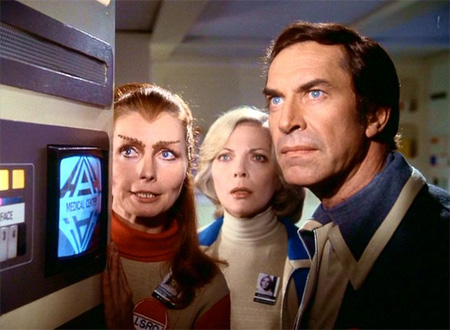 Back in the '70s, 1999 seemed so far into the future that you could create any crazy premise for a show and people would go along with it, as long as it was set in 1999. Gerry and Sylvia Anderson, the producers, were sitting around in late 1974 (I'm sure they weren't smoking anything at the time), saying "what would be a totally believable premise for a sci fi show?" Then they were like "How about a nuclear explosion sends the moon hurling into space. And there's a moon base on the moon, and the people on the moon base get trapped on the moon as it hurls into deep space." Then they were like "That seems a bit far fetched." Then they thought about it, and they were like "we'll set it in 1999. That's like, 24 years from now. Anything could happen then."