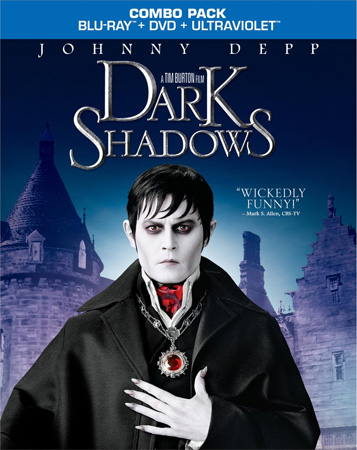 When it comes to cult TV, it's hard to beat Dark Shadows. The original series ran as a half-hour daily soap on ABC from 1966 through 1971, eventually producing 1,225 episodes. Dark Shadows was a contemporary of traditional soap operas, but its dark themes and supernatural plots caused it to transcend soaps' usual audiences to gain a following and fandom among fans of monster movies and horror. NBC attempted to revive the series in 1991 with a new production that lasted for only a single season. CW made another go at Dark Shadows with a 2005 remake that saw only a pilot episode produced and never aired. Not until 2012 did Dark Shadows manage to sink its teeth properly into a mass audience again, this time via Tim Burton's big screen adaptation.
The movie opens in 1760 with the wealthy Collins family moving to America from Liverpool. They settle in Maine and found Collinsport as a fishing village and trade center. Their company flourishes, and they begin construction on Collinwood, a huge mansion that will be their new home. The years pass, and Barnabas Collins (Johnny Depp) grows into a young ladies' man, seducing Angelique Bouchard (Eva Green), one of the family maids. What Barnabas doesn't know is that Angelique secretly is a witch, and she kills his parents with a spell after he spurns her. Her grudge endures, also condemning Josette du Pres (Bella Heathcote) when Barnabas falls in love with her. Possessed by Angelique, Josette commits suicide by falling from a cliff near Collinwood. Barnabas follows her over the edge, but instead of dying finds himself transformed into a vampire, another victim of Angelique's curse. The townspeople of Collinsport learn of the creature Barnabas has become, and they descend upon him with a lynch mob, burying their undead neighbor in a metal coffin, where he would remain eternally trapped.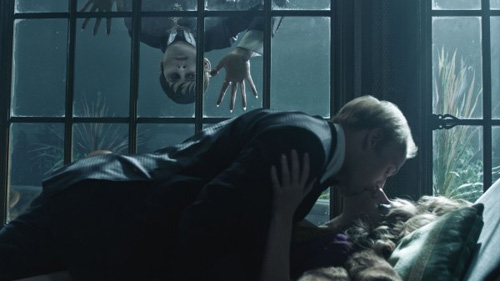 Nearly two hundred years pass, and the story picks up in 1972 with Collinwood inhabited by the most recent generation of the ancient family and Barnabas relegated to little more than a town legend. Now inhabiting the house are the new matriarch Elizabeth (Michelle Pfeiffer), her daughter Carolyn (Chloë Grace Moretz), Elizabeth's brother Roger (Johnny Lee Miller), and his son David (Gulliver McGrath). Jackie Earle Haley plays the mansion's caretaker and town drunkard Willie Loomis, while Helena Bonham Carter makes her obligatory Burton film appearance as Dr. Julia Hoffman, a psychiatrist who has been counseling David after the death of his mother. Victoria Winters (also played by Bella Heathcote) arrives at the house to answer a job ad to be David's new governess. It's not long after her arrival that some workmen stumble across Barnabas's buried coffin and accidentally release him into the modern world. Barnabas returns to Collinwood to see to his family descendant's wellbeing, now a vampire out of time and struggling to fit into the current sensibilities of the '70s. His old nemesis Angelique still stirs in the town, and her old grudge resurfaces as supernatural quarrels return to Collinsport.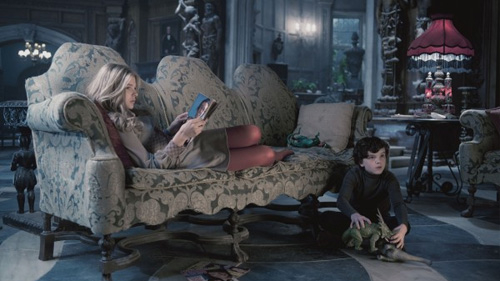 The original Dark Shadows soap opera, as well as all the remakes and attempts since its airing, bleed dark and gothic drama. The tale of Barnabus Collins and his supernaturally dysfunctional family provide prime fodder for creepy melodrama and dire plot turns. All of those dark elements also fit perfectly with Tim Burton's now familiar style of moviemaking, complete with roles for his mainstay actors Johnny Depp and Helena Bonham Carter. Burton injects humor into the story that is mostly absent from the original Dark Shadows. While the 2012 movie faithfully adapts elements of the 1966 series and cherry picks key characters and plotlines from the show's six season run, it redevelops them with a wry and dark comedy that occasionally slips into silliness. The movie's previews implied that the movie would be a slapstick take on the classic TV series, a notion at which many fans bristled. Thankfully, the final product is more reserved, and the humor mostly works in the familiar and monstrous setting. The movie does make a few dumb detours (Barnabus predictably thinking the TV is a magic box containing a tiny sorceress comes to mind). The majority of the laughs, however, are uncomfortable ones bookended by murder and punctuated by intentional awkwardness, as it should be in a strange production like this one.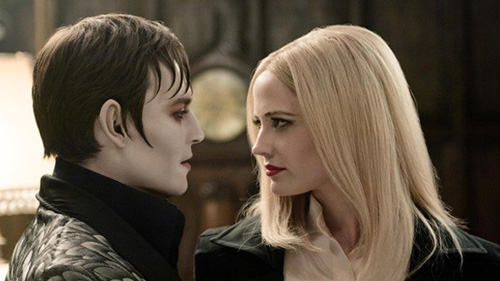 Dark Shadows released on Blu-ray and DVD on October 2, 2012, and brings gorgeously dark and crisp visuals to its HD package. The Blu-ray also includes an optional Maximum Movie Mode, which consists of a picture-in-picture commentary that puts Tim Burton and crew in the bottom corner of the screen throughout. The Focus Point featurettes that are featured in the Maximum Movie Mode also are accessible separately from the menu, providing around forty minutes' worth of additional content. There's also a Deleted Scenes feature that adds six additional minutes in five new scenes.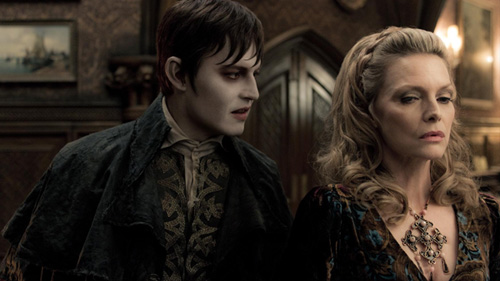 Longtime fans of Dark Shadows were unsure of what to make of this Burton production when details and trailers began to surface. Happily, this monster-filled movie is not itself monstrous, and it provides a good introduction to the key characters and threads of the original series. Enough changes and condensations have been made to anger hardcore fans, but that's only to be expected from any project that attempts the task of distilling more than six hundred hours of TV content into less than two hours of movie time. For most viewers, Dark Shadows will work admirably as a creepy and sometimes goofy jaunt into Tim Burton's familiar film territory.