Yes, I confess I like to read urban fantasy. There have been hits and misses as I have perused this genre. Some books are just preternatural creatures bumping uglies every other chapter. But there are some great authors and books out there. They have the creatures we love but have great storylines with it. I became a fan of Jeaniene Frost's books last year. My first exposure was to her Night Huntress series and its amazing heroine.
Who is She?
Catherine Kathleen Crawfield is the main protagonist in Jeaniene Frost's Night Huntress series. Cat is half-human and half-vampire. She first makes it her mission to take out all vampires in order to avenge her mother who was violated by one. Then she meets a vampire, Bones, and her views on him change at least. She later becomes an agent in covert government missions who takes down vampires that are killing humans. Frost has described Cat as "a cross between a young Angelina Jolie and Jessica Alba, but of course, with pale skin and red hair and my own imagination added in".
Fun Fact
Because of her red hair and supreme vampire killing skills, she is know as the "Red Reaper".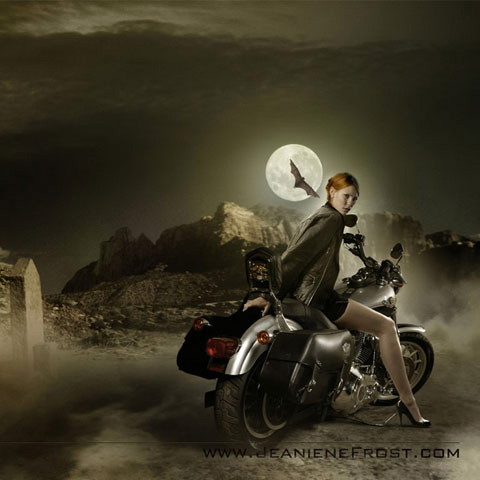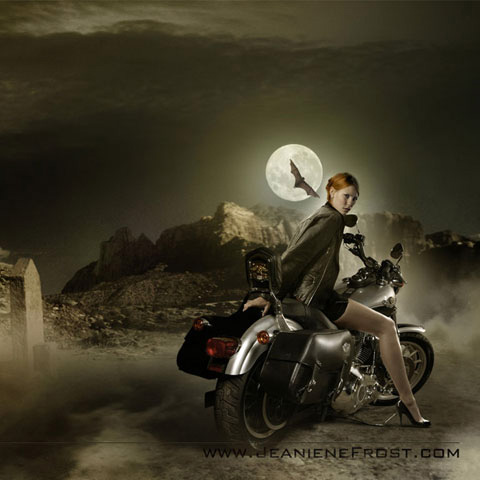 "Age had taught him patience. Youth had taught me to get frustrated at the lack of progress."
Why So Crushworthy?
Cat falls into the tough chick category very well. She is also firmly devoted to doing the right thing. She would do anything to protect innocent lives and especially those of people she loves. She was taught to hate vampires by her mother and even hate herself. She learned that she was half vampire during her teenage years, which had a huge impact on her life. Instead of curling into a ball in her room, she honed those abilities into a weapon. She would attract vampires to her side, then take them out. This was all before she was officially trained. Granted, it probably wasn't emotionally healthy for Cat's mother to warp her daughter that way. But without it, we wouldn't have Cat Crawfield as the stake wielding hunter we know and love.
Cat has a big heart. She hasn't let blood and violence jade her too much. She cares deeply for her team of vampire hunters. She thinks of them like family. Her love for Bones is passionate and very emotional. They're really caring towards each other and, most importantly, they respect one another. People are very loyal to Cat because she truly looks out for them. She is very selfless. She even left Bones once to do what she thought was right. She spent years never thinking about her needs. Bones taught her it was okay to think about her wellbeing, too. When Cat gets upset, she doesn't whine but opens the gin jar. I love Buffy but I think Cat could give her a run for her money in a fight. Cat is really gorgeous, by the way. I guess there is something about tough women with red hair.