I've covered the main lady of Jeaniene Frost's Night Huntress series. Now it's time for the hero to get his due. This month has been about those fighting against supernatural evil. With Bones, he is a vampire fighting against the scum of his kind. He's strong, snarky, and devastatingly handsome. He definitely fits the mold of a crushworthy character.
Who is He?
Crispin Phillip Arthur Russell III, a.k.a. Bones, is a vampire bounty hunter in Jeaniene Frost's Night Huntress series. He is over 217 years old and still going strong at his age. He used to be the equivalent of a male gigolo in his human life. He changed a bit after becoming a vampire. After meeting Cat, his life changed even more. The two are dedicated to fighting the nasty and mean creatures of the night.
Fun Fact
Crispin took the name Bones when he awoke in a native burial ground after he was turned.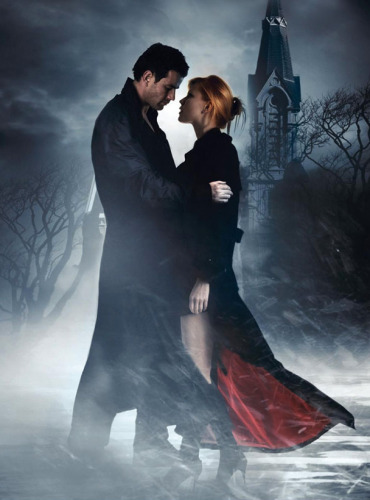 Why So Crushworthy?
"Ask me if I sparkle and I'll kill you where you stand." -Bones 
Bones is a real delight to read about. He is the vampire that other undead fear. Bones is one tough vampire hunter. He is the James Bond of his kind. He even has the nifty British accent to boot. Bones was one of the highlights of the Night Huntress series. He isn't a broody vampire who haunts the shadows — he owns the shadows. He will have no problem telling you so, either. He's got just the right amount of self confidence. 
A fun thing about Bones is his sense of humor. He likes poking fun at Dracula himself. The two don't get along. Bones doesn't like that Vlad and Cat are buddies. He teases Cat all the time. He even convinced her that the best way to attract vampires to kill was to go sans undergarments. Cat found out the truth later and let him have it. The joke was tasteless. His funny bone is a bit warped. However, he does get points for how much he loves Cat. It's a relationship that began with respect for her skills and personality. He was attracted to her but their relationship wasn't built on lust. Even when they were separated, he kept on loving her.
A vampire that kicks butt, loves deeply, and doesn't complain about the misery of his immortal life… What more could you want?