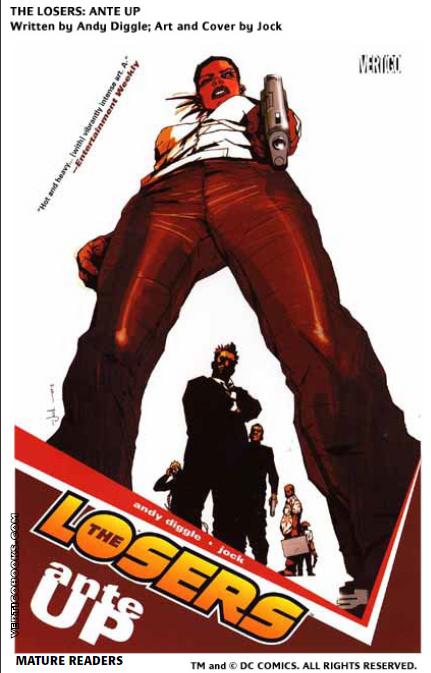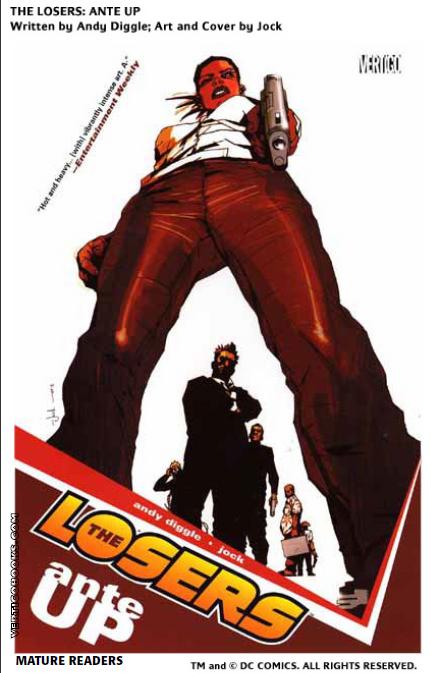 A group of Black Ops agents have gone A.W.O.L. After a helicopter explosion leads the government to assume all members of the group as deceased, "the Losers," as they call themselves, set out to start a war against the agency that took away their lives and made them outcasts in their own country: the United States Central Intelligence Agency (C.I.A.). In order to get their lives back, the Losers must find a way to blackmail corrupt CIA agents who are using government assets to run a lucrative heroin operation. As is often the case in such situations, the CIA underestimated the Black Ops training that the Losers were given; these soldiers use the same tactics that they were taught to do missions on behalf of the government to steal choppers and uncover information about the illicit CIA drug operation.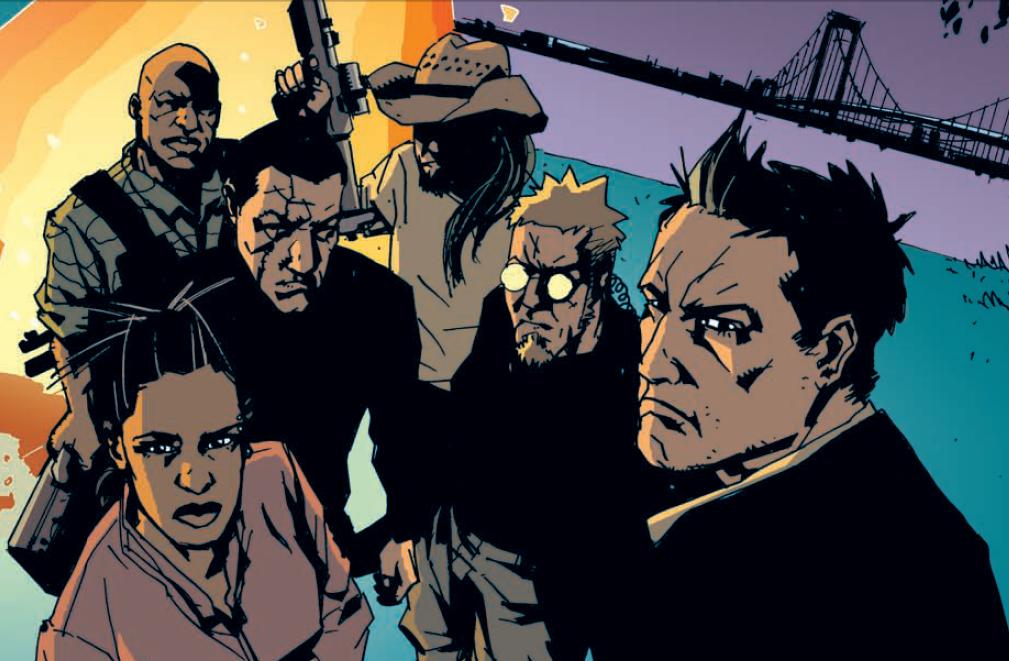 Meet the Losers
Clay: The Leader, often referred to as "the Colonel" by the Losers. He is a meticulous planner who demands unquestioning loyalty and dedication of his team members. Determined to reclaim his former identity, Clay makes the big decisions and keeps the team on track, doing whatever necessary — although killing innocent men and women and selling drugs remain out of the question — in order to achieve his goals.
Roque: Clay's second-in-command, recognizable due to the large scar that runs down the right side of his face. Although Roque refuses to trust outsiders, his icy demeanor and ruthless love of money extend to all of the individuals around him, including his fellow Losers. The most vocal in opposing the addition of an outsider, Aisha, to the team, Roque also displays a level of misogyny characteristic of high-ranking military personnel when she is discussed.
Jensen: The team's resident techie/hacker, Jensen is characterized by his spiky blond hair, faddish goatee and glasses. Although a magician with machinery of all kinds, Jensen often gets himself into trouble by running his nonstop mouth without thinking. Fortunately, he is both an insider and an indispensable asset to the team, roles that prevent Clay and Roque from putting his motor mouth out of commission permanently.
Cougar: The team's resident sniper, Cougar plays a more passive role among the Losers, opting to hide beneath his cowboy hat and a blanket of silence the majority of the time. The result of a traumatic combat experience in Afghanistan, Cougar's morose and laconic demeanor are befitting of such a talented sniper. Cougar weighs in on matters when absolutely necessary, but seems content to work in silence the majority of the time.
Pooch: The pilot. Capable of driving any ground, air or sea vehicle necessary with uncanny ease. Wracked with guilt over leaving his wife and children behind to think he is dead, Pooch sticks with Clay regardless, clinging to the hope that he will get his identity back and be able to return home.
Aisha: The newest member of the Losers, Aisha partners with Clay and his men in order to kill Max, the man that the Losers hold personally responsible for their current situation. A harsh upbringing in Afghanistan and Pakistan where she fought as a child against invading Soviet soldiers left Aisha with three major characteristics: strong combat skills emphasizing melee fighting and reconnaissance, a soft spot for mistreated Middle Eastern women, and a preference for leaving dead bodies rather than enemy survivors.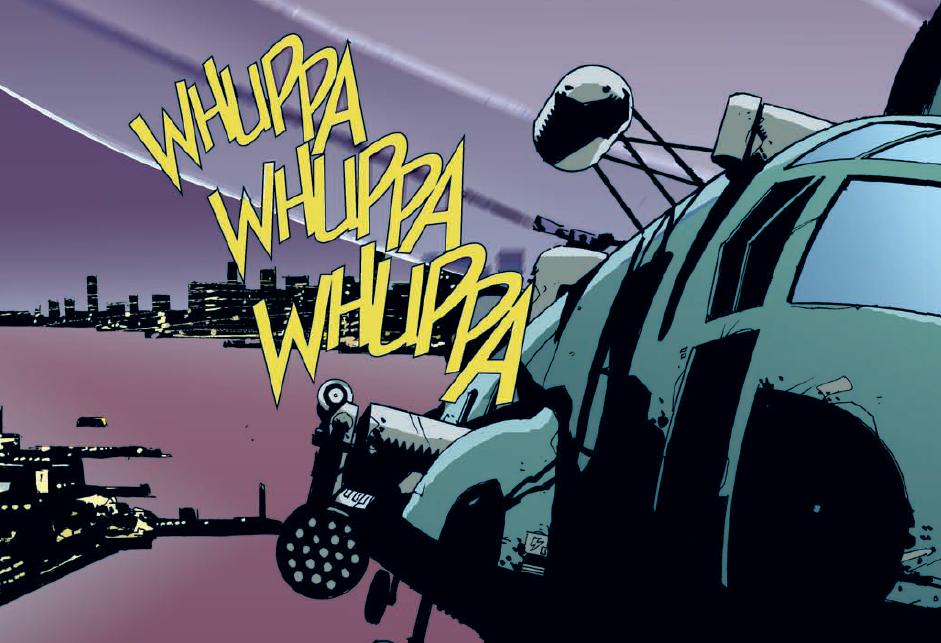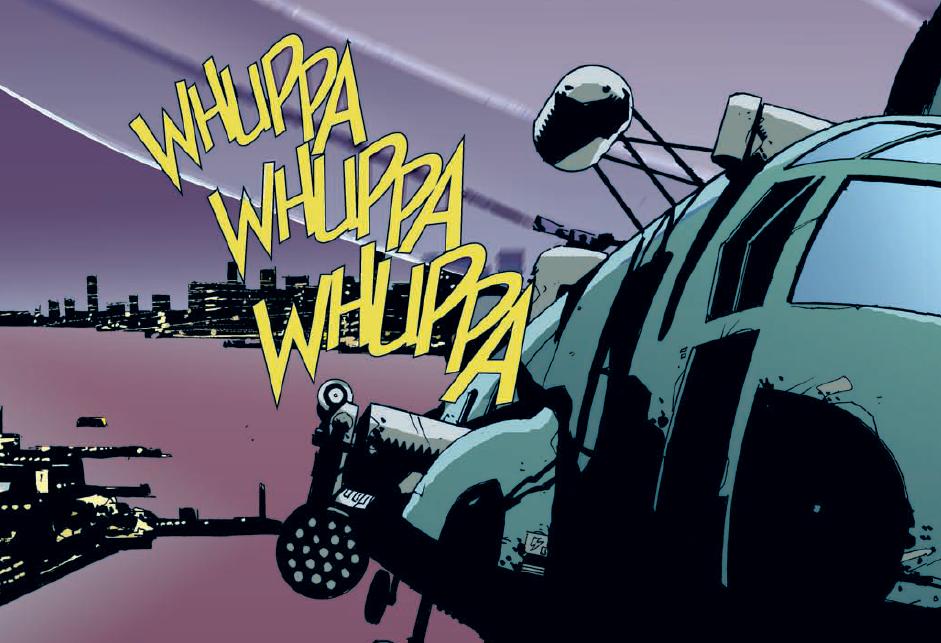 Written by Andy Diggle and illustrated by Jock (the pseudonym used by artist Mark Simpson), The Losers is published by the Vertigo imprint of DC Comics and is loosely based on the 1970s DC Comics series Losers. The Losers ran from August 2003 to March 2006, and is now slated for cinematic adaptation by Dark Castle Entertainment in conjunction with DC Comics. The film is currently in production with Jeffrey Dean Morgan (Watchmen, Supernatural, Weeds) as Clay, Chris Evans (Push, Fantastic Four) as Jensen, Idris Elba (The Office, Obsessed) as Roque, Zoe Saldana (Pirates of the Caribbean: The Curse of the Black Pearl, Center Stage, Star Trek) as the newcomer Aisha, Spanish actor Óscar Jaenada as Cougar, and Columbus Short (Accepted, Quarantine) as Pooch. It is set for release in early April 2010, with Warner Bros. Pictures handling distribution.
You might like The Losers if you enjoy: Brian Azzarello and Eduardo Risso's 100 Bullets, Mark Millar's Wanted