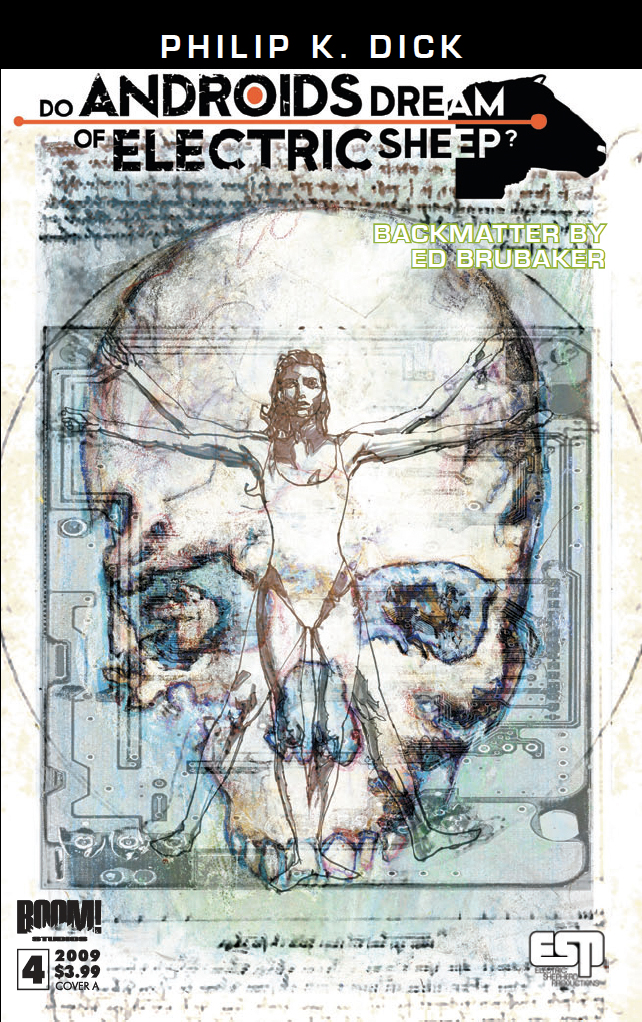 Issue: Do Androids Dream of Electric Sheep? #4
Release Date: September 30, 2009
Writer(s): Philip K. Dick
Artist(s): Tony Parker
Cover(s): Bill Sienkiewicz, Moritat, Scott Keating
Colors: Blond
Letterer: Richard Starkings of COMICRAFT
Backmatter: Ed Brubaker
Publisher: BOOM! Studios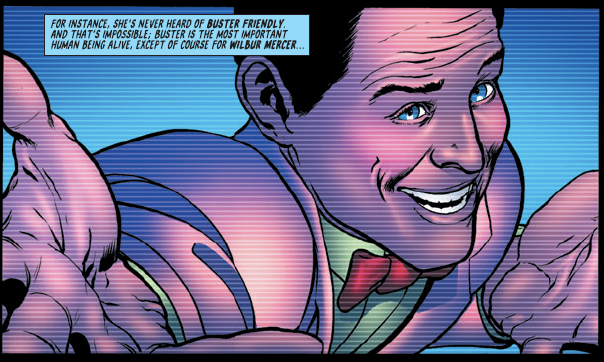 In this issue, we follow Isidore after his encounter with Pris. For some reason, I found this to be a pretty depressing issue (despite figuring out the cat early on). Mostly, the issue deals with his inner thoughts about the two main religions of this universe: Buster Friendly and Wilbur Mercer. It's pretty much the same religions we have in real life: entertainment and "real" religion. While he's going over the two in his mind, he almost doesn't seem like a chickenheaded idiot. He actually seems to figure things out, but it's when he pulls over to try and "help" the cat that's been given to him by a new customer to take to the "vet" that he reverts tentatively back to idiot status.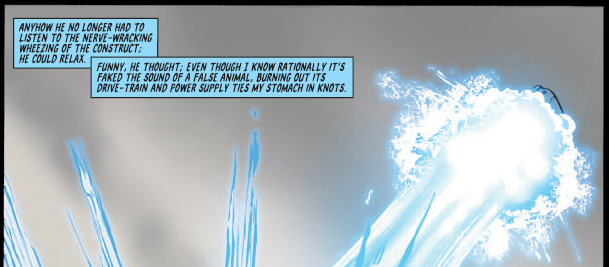 Four issues into this series, and I've firmly decided that I'm not smart enough to "get" what's going on here. Maybe it's the little bit at a time that I initially thought would make it easier to understand that's doing me in (I do have the memory span of a goldfish sometimes), or maybe I'm just as chickenheaded as Isidore, but I'm being honest when I say that this is not a good medium for me to learn about Philip K. Dick's writings. I gave it my four episode rule that I give TV shows (I watch four episodes before I decide I really don't like the show), but I'm definitely not feeling that click that's supposed to happen when you come across something that hits you where it counts.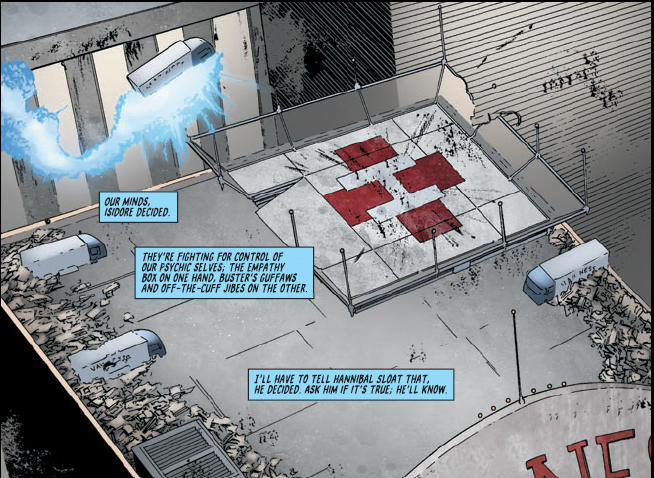 The story's interesting, no doubt about it. Every time I'm in a bookstore, I intentionally look for Philip K. Dick's novels. I pick the novel version up and stand there, contemplating buying it or finishing this comic series. Thus far, I've decided to stick with the comic because of the four "issue" rule. I'm still interested in how this man was considered to be writing science fiction when clearly he was more of a prophet than that Nostradamus guy they made a History Channel show about. The art, honestly, I didn't even focus on it in this issue. With the exception of the close-up on the dying cat, I didn't take note of the art because the most interesting thing is the story itself. It's very good artwork, it's just not as interesting as the words.
Going back to what I said in the first few reviews of the series, it's the backmatter that is the most unique thing about this series. It's the only thing that's really been keeping me from buying the novel and dropping this series.
Rating: 3 / 5 stars
BOOM! Studios was kind enough to send Fandomania this issue.