Issue: Demo Vol. 2 #1 – "The Waking Life of Angels"
Release Date: February 3, 2010
Writer: Brian Wood
Artist: Becky Cloonan
Letterer: Jared K. Fletcher
Created by: Brian Wood and Becky Cloonan
Publisher: Vertigo Comics
Whoa. This was awesome.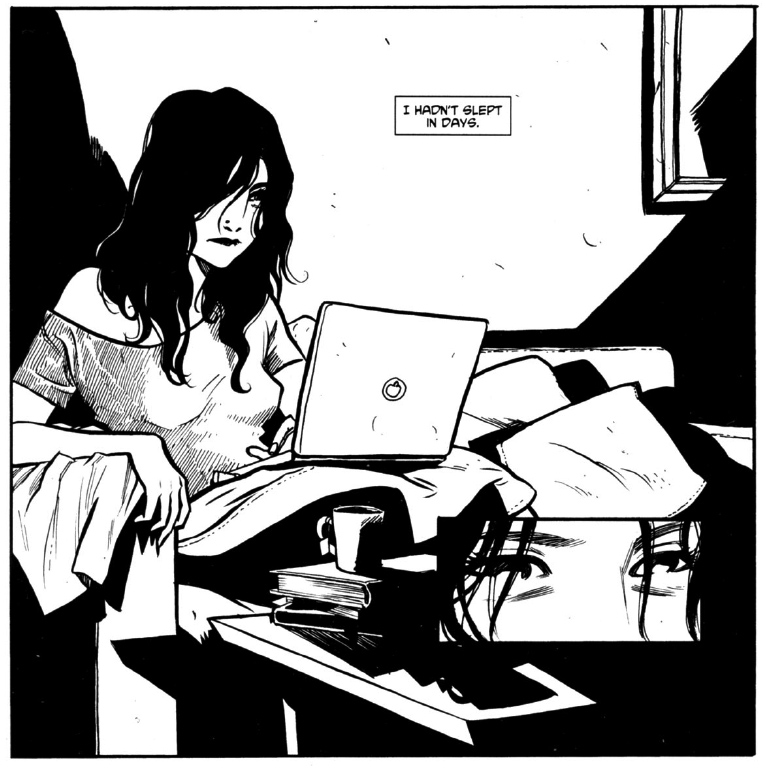 The story follows a woman through the course of a day or two in her life. She hasn't slept in about 9 days because of a nightmare that keeps looping in her mind. By the time we enter the story, she has already become obsessed with finding out what the dream meant, where it happened, stuff like that. She drops/leaves everything in her life to do this.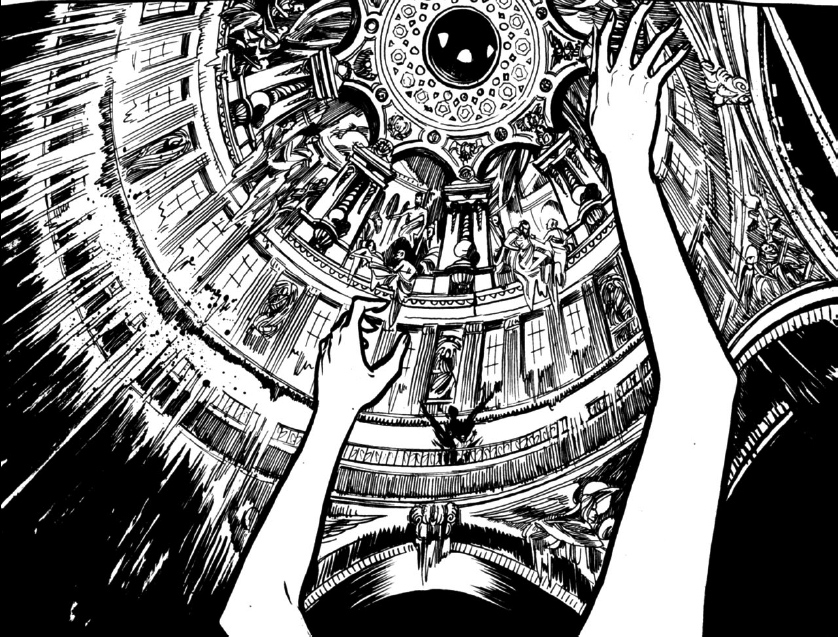 Holy cow. I loved this comic. I very, very rarely ever feel this strongly about a single issue of a comic series but, man, did this knock it out of the park for me. In very much the same vein as a short story/film, "The Waking Life of Angels" is a self-contained story. From what I gathered from the material at the back of the issue, this is pretty much what Demo is all about (I haven't read the first volume, but if anyone knows where I can get it, let me know) and I truly like that idea. Everything that needed to be said was done in a single issue. At no point did the story or art feel rushed or in need of a quick and cheap wrap up. That's something that a lot of miniseries can't pull off. Talk about a creative team that just "gets" what the goal is and how to accomplish it, and just works so seamlessly together.
I was especially wowed by the art. Cloonan is obviously a comic goddess because the detail she put into this (particularly St. Paul's Cathedral) is insanely good. Coupled with the starkness of it being in black and white, it just left me blown away. I'm having a hard time putting it in words how amazing I found her work to be here.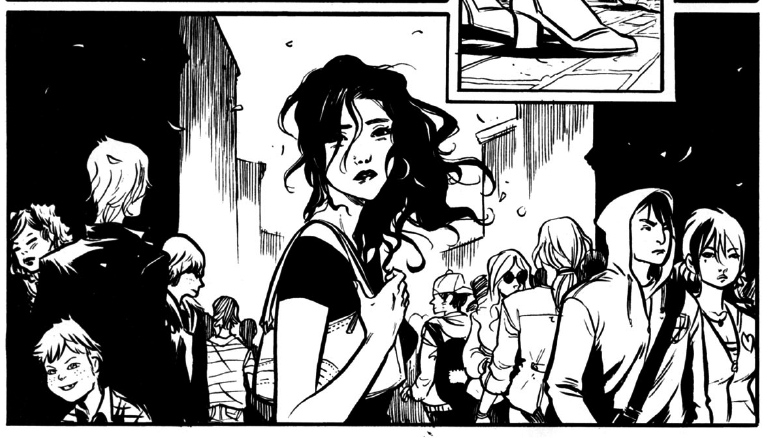 This issue left me seriously inspired not only with pushing myself with my own artwork, but also with writing and telling a story with both together. It got me genuinely excited about what you can do with the comic medium and left me jonesing for more.
Rating: 4.5 / 5 Stars