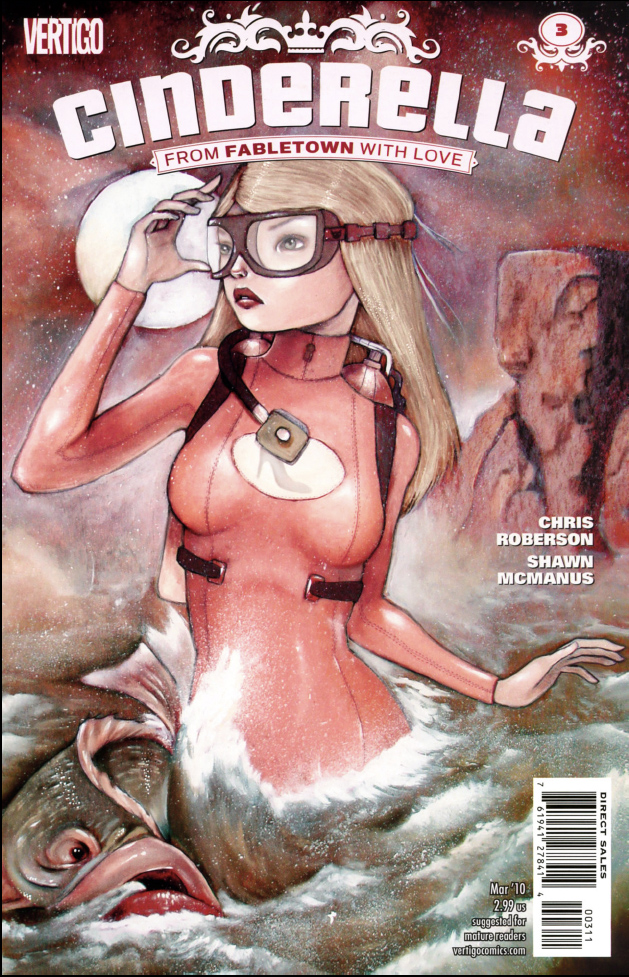 Issue: Cinderella: From Fabletown with Love #3 – "Fashion Disaster"
Release Date: January 6, 2010
Writer: Chris Roberson
Artist: Shawn McManus
Cover: Chrissie Zullo (WOW, I am in love with this cover)
Colors: Lee Loughridge
Letterer: Todd Klein
Publisher: Vertigo
Cinderella and Aladdin are doing the spy thing in this issue, trying to figure out how Fable artifacts are finding their way to "the mundy." Escaping danger (just barely!), recovering on a yacht, using kooky devices to gather intel, traveling in a personal jet, making out, and jumping head first into danger once again. There's also a subplot with Crispin Cordwainer and Rapunzel and some running shoes that won't stop running that made absolutely no sense within the rest of the story.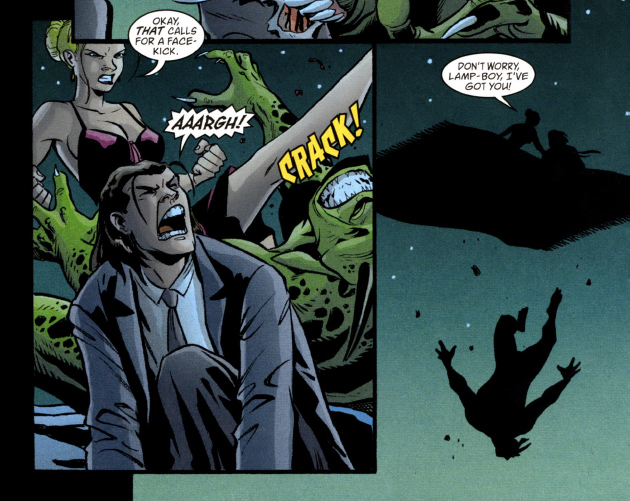 I must admit that I'm kind of a sucker for this kind of story. I dig when writers spin off on classic fairytales in their traditional settings or in a more modern setting like the Fable line of comics does. That in of itself made this an enjoyable read for me. Beyond that, Roberson has got a quick, witty story going on here.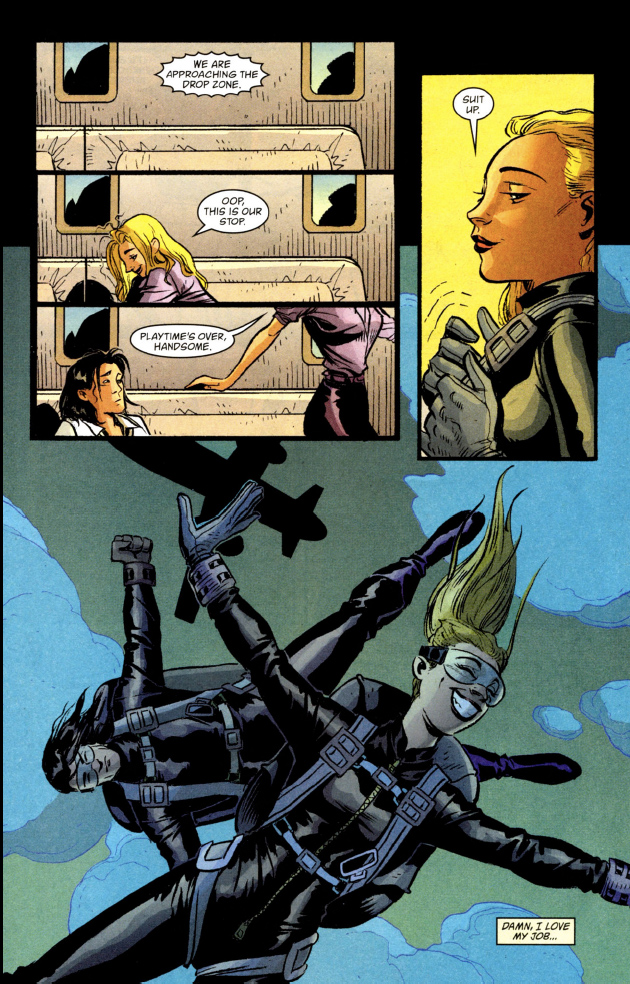 In this issue, Cindy really reminds me of Buffy (in a good way). I like how independent, strong and vulnerable, and just complex a character Cindy has the potential to be (much like Buffy), especially when taking the source fairytale story into consideration. Pair her up with Aladdin, and it's a spy match made in Heaven. So far, he seems like a great partner for her in this spy game. He complements her well in this issue, which I think is something her character kind of needs. I get kind of a sad vibe from her, and his attitude and demeanor are a good foil to get her out of her own head and into the game. Having two characters like this definitely keeps it from feeling like a retread of every spy movie/book that there ever was with fairytale dust sprinkled on top of it, and more like an original spin on that.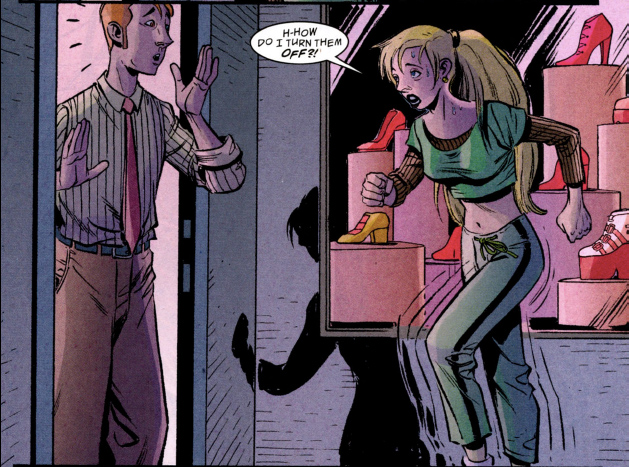 There were a few things in this issue that didn't make a whole lot of sense to me. First was the social commentary. I sort of understand Cindy's inner dialogue about slavery (that's pretty much what she was in the fairytale and it ties into the reveal at the end), but the Islam "debate" she has with Aladdin felt forced here. I guess it's a nice way to create tension between two characters, bringing up religion and all, but it just sticks out like a sore thumb in the context of this story.
The second thing that was odd was the sideline story with Crispin and Rapunzel and the shoes. Hopefully, that ties in later down the series because right now I'm just kind of WTH about it and think it's taking up space that could have been used for Cindy and Aladdin making out some more. That, I could stand to hear more about. Just saying.
Rating: 3.5 / 5 Stars