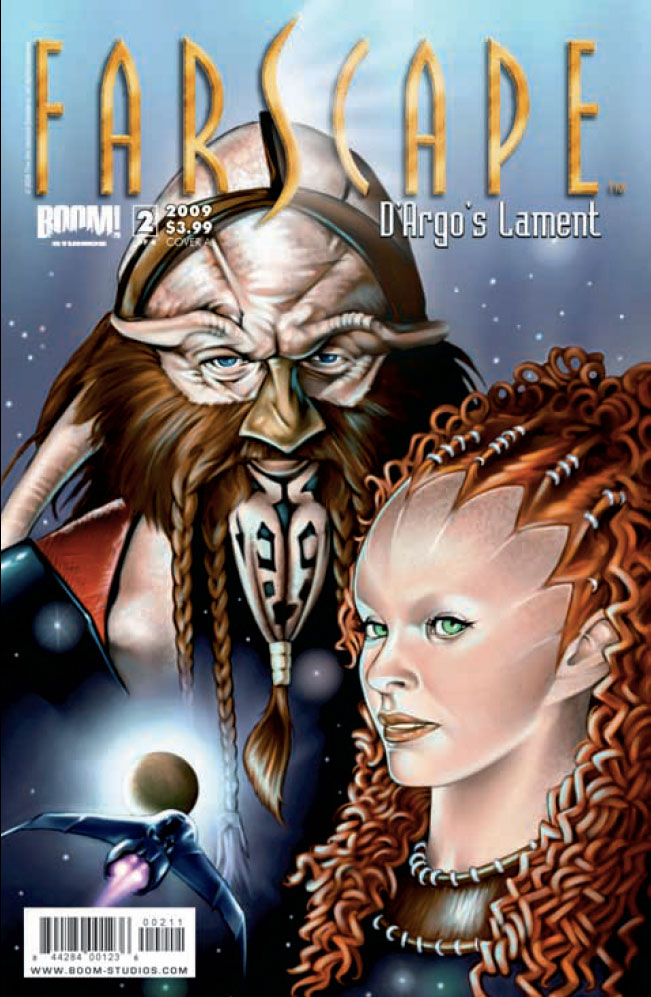 Review: D'Argo's Lament, Part 2: I Spit on Your Grave
Release Date: 28 May 2009
Writer: Keith R.A. Decandido
Artist: Neil Edwards
Covers: Michael Dipascale, Will Sliney
Colours: Andrew Dalhouse
Letterer: Ed Dukeshire
Publisher: BOOM! Studios
Jool's been kidnapped, D'Argo's stuck between the most inept warring siblings ever, and they still haven't gotten the orujna oil for Moya so she doesn't go the way of The Mummy in Monster Squad (it wasn't pretty). Oh, and just when they think they've gotten a fool-proof plan in motion, Jool and D'Argo are in for a nasty surprise.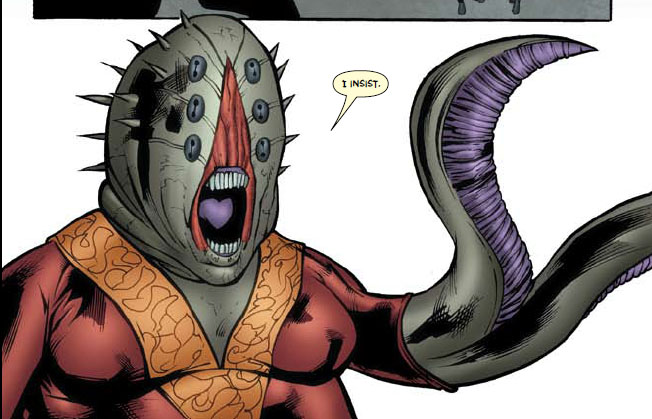 There's not much I can say about this issue. It's the second in a 4-parter, so there's not much you can really do with it because it's all set up for the climax and finale. Much like the first issue, it keeps the Farscape pace at an appropriate level (foot firmly planted on the accelerator), every action the characters take turns a mess into a hot mess, then into a really BIG hot mess, and it's all very satisfying for fans of the series.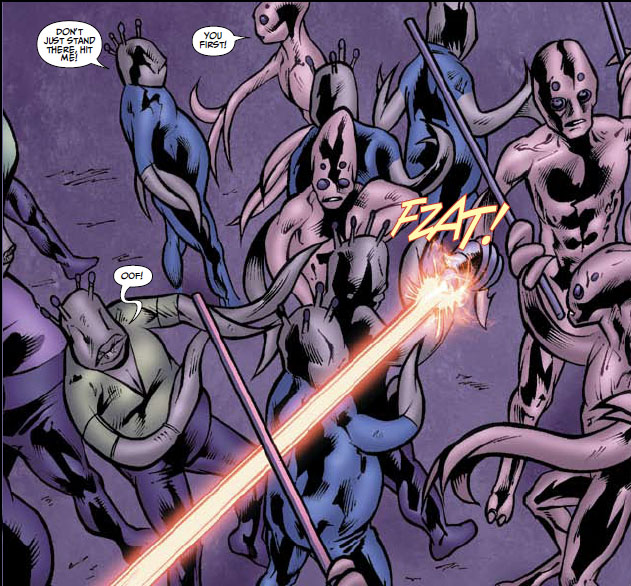 That being said, not much happens here. We find out that the planetary "war" is about the lamest series of battles ever conceived between two adversaries (which was confusing when they showed the remnants of the battle, because it looked like aliens on both sides had died not just gotten hurt), and that a character from D'Argo's past was the Luxan who was really hired to sway the war in favour of one side. The tiny problems I had with the first issue (mainly with Jool) weren't so bad here.  She looked and sounded more like the character.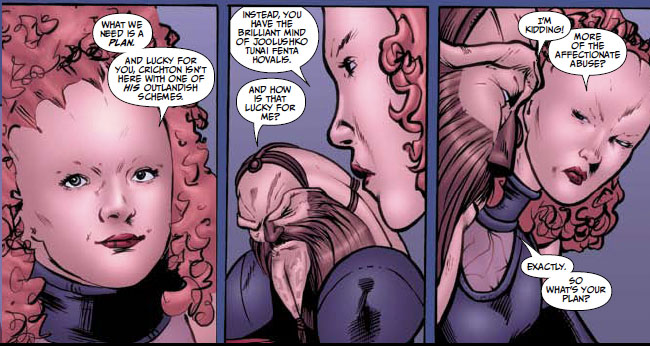 Other than that, not much to talk about because nothing happened! It's good filler and set up for the real action that should be coming in the form of General Sterikk.