Quantum Mechanix has made some truly awesome collectibles over the past few years, and one of their most popular developments is the "little"fying of popular sci fi characters from properties like Battlestar Galactica and Firefly. Their chibified BSG series launched with animated-style versions of Starbuck and a Cylon Centurion, and now they're going old school for the next piece in the line.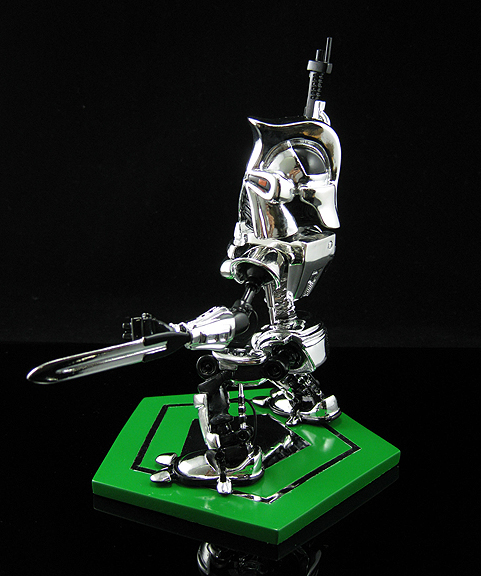 The Classic Cylon Centurion will be the next release in QMx's Little Frakkin' Toasters series. This little guy is designed by Dustin Adair, who previously worked as a special effects artist on Battlestar Galactica. The Classic Cylon is the company's first statue to feature a polished and reflective chrome finish, and it will stand around 6″ tall, in scale with the previously released new-school Cylon.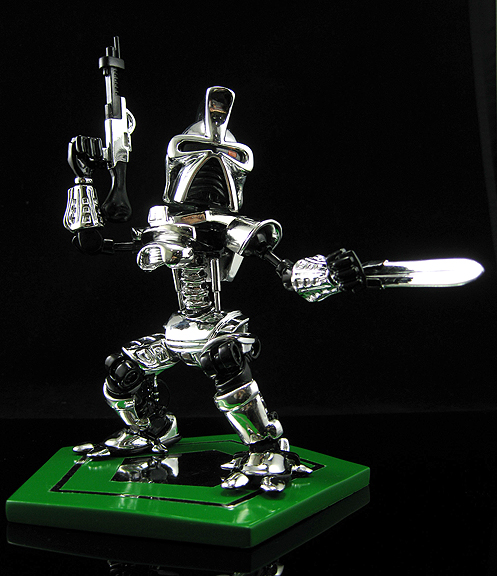 Look for the Classic Centurion to ship in September with a limited edition of just 1000 pieces and priced at $79.95.