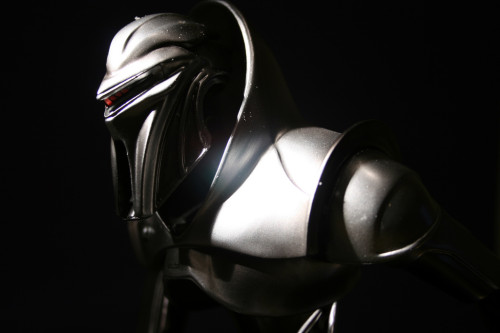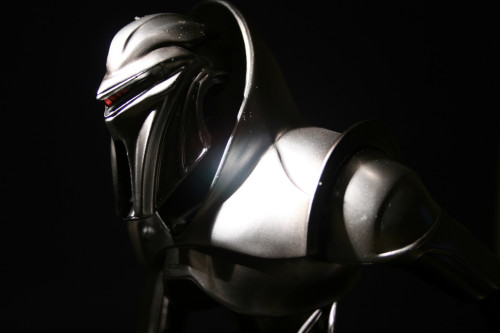 Battlestar Galactica has begun its fourth and final season on Sci Fi, and it's the perfect time for this piece to be hitting stores. It's the Cylon Centurion bust, from Diamond Select Toys' Battlestar Galactica series, and the review with photos is after the jump.
This is the third character produced in Diamond Select Toys' Battlestar Galactica bust line, after Gaius Baltar and Number Six. The Centurion is the Cylons' mechanized trooper on the TV series, and they are one of the coolest looking things about the show. This bust really captures the look of the robots well, from the spindly metal fingers to the red eye-light in mid-sweep.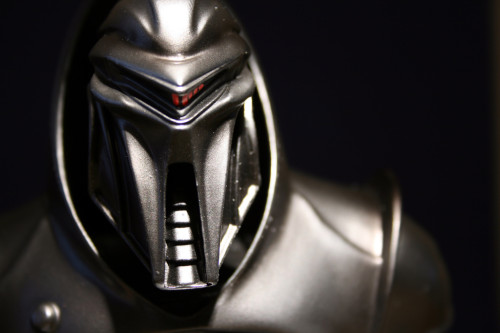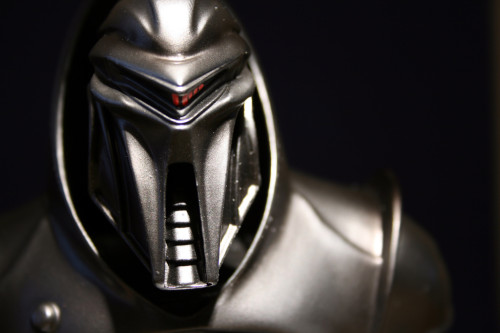 The Centurion bust is limited to 2000 pieces and stands about six inches tall, from the top of its cowl to the bottom of its base. The base is a circular ornamental pedestal with the Galactica logo on the front. In terms of sculpting and the paint job, the piece looks fantastic, though it's in a smaller scale than the Centurion bust that was released by another company a while back. I have mixed feelings about this one's pose, though. From some angles he looks like he's in mid-turn, ready to rip off some Colonial heads. From other angles (most angles, to be honest), he looks like he's taking a formal bow before doing a box step with Boomer. I'd have preferred a sentry-like pose or maybe even an action pose showing the Centurion in the midst of firing one of his arm cannons. This pose just looks a little silly unless you get it at just the right angle.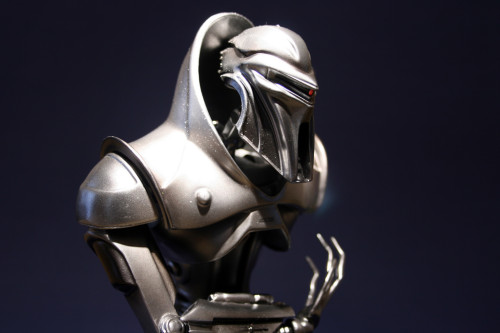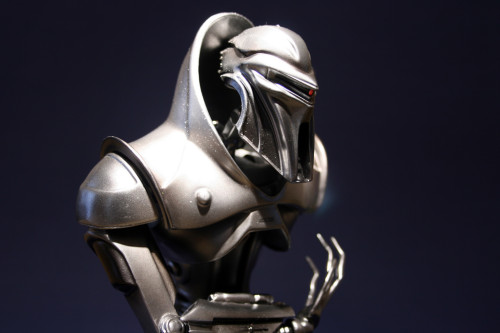 Despite the awkward pose, it's a really neat piece, and I'm glad to have it in my collection. Check out more photos of the bust here:
( Battlestar Galactica Cylon Centurion Bust Flickr Set )